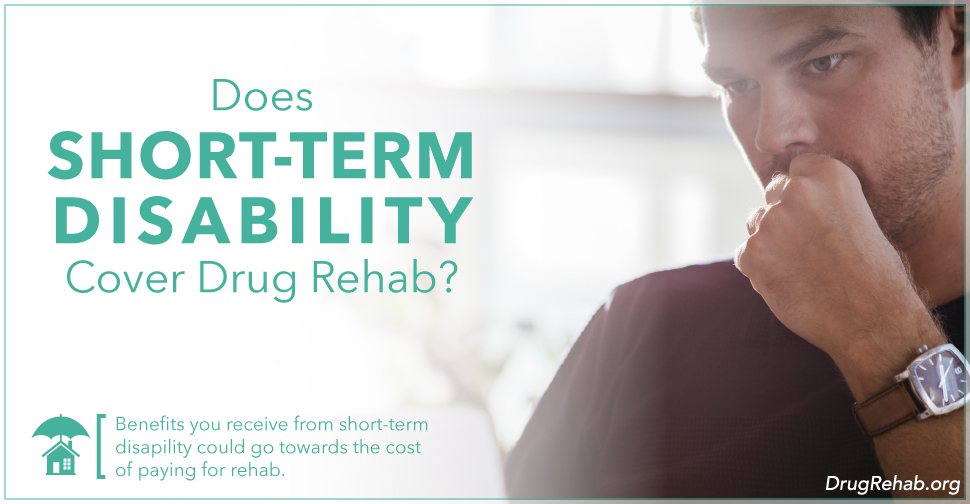 If you're trying to get sober and build a better life, every little bit matters. You're not just looking out for yourself today and during treatment, but also in the time after. If you or a loved one is losing ground to a severe or long-term addiction, you should strongly consider inpatient drug rehab. This residential treatment grants you a better opportunity for the personal growth and healing that is so necessary for building and protecting your sobriety.
Understanding Your Financial Needs During Rehab
Inpatient treatment can become quite pricey. Financial planning is important prior to rehab as you're stepping away from your life and job while you work on your recovery. This could be for a 28- to 30-day program, or it could be for 90 days or more. During this time it's important that you maintain your responsibilities, including bills and looking after your family. Applying for short-term disability could help you to take care of these responsibilities or help to fund treatment.
Will Short-Term Disability Apply While I'm In Drug Treatment?
Exact coverage can vary job to job. The stipulations of your benefits are subject to the terms of the plan. Certain exclusions or limitations may apply which could affect your eligibility for disability during rehab. Some plans have a pre-existing condition limitation, which could include substance abuse. Some plans will allow you to apply your benefits during this time, while others won't. Some may only do so under very specific circumstances.
We suggest contacting your HR representative or plan administrator to obtain a copy of the plan if you do not already have one. Also, this individual can help you go over the plan's specific details so that you fully understand the scope of benefits you're entitled to. Make sure to note the plan's effective date of coverage in reference to when your condition began.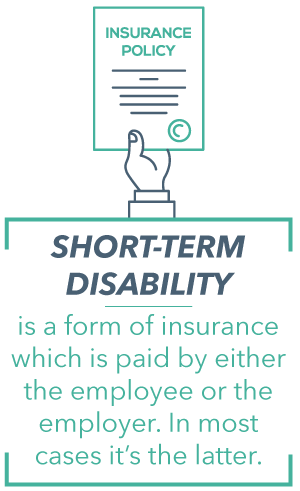 Be attentive to reading your plan's language regarding limitations and exclusions. There should be a list of circumstances which are excluded from coverage. Be careful and don't rush this. Look for any language or terminology that specifically references mental illness, substance abuse, or addiction recovery. We can work with you and the treatment center of your choice to help determine, if, and how, your coverage could help you to enroll in treatment.
How Is Coverage Determined?
Proper documentation of your condition will be expected. This typically requires, at minimum, a physician's statement which supports your claim. In order for you to receive payment, you'll likely need to be currently receiving care from a physician. In addition to these guidelines, the insurer may require that they meet with you during the claim process and/or have an independent expert evaluate your circumstances.
When you're faced with the uncertainty and pain of addiction, it can already be difficult to manage your life and stay on track with your goals. Adding this process to the mix may seem like too much and more that you can bear. Don't let this discourage you. Though the disability claims process takes a little work and commitment, your perseverance could pay off. If you receive short-term disability, it's a leg up and a better opportunity to make your recovery needs a reality.
How Long Does Short-Term Disability Coverage Last?
Coverage doesn't necessarily kick in the first day you're not able to work. The time before this occurs is called the elimination period. According to The Balance, "coverage usually starts anywhere from one to 14 days after an employee suffers a condition that leaves them unable to work."

The Balance also reports that before compensation coverage begins, you may be required to use any accrued sick days for your missed time off work. Once it starts, they write that short-term disability may last nine to 52 weeks from the date of eligibility. If your short-term disability benefits apply while you're at rehab, this added flexibility can make it easier to enroll in an inpatient program.
What's The Best Way To Use My Short-Term Disability?
Benefits you receive from short-term disability could go towards the cost of paying for rehab. You could also consider using it to help pay for bills and expenses which are due while you're in rehab. Your short-term disability could help you to stay on top of these obligations so that you can relax more and focus on your recovery. A secure financial foundation and plan can help to make your treatment goals more attainable.
The extra stress and worry associated with paying your bills can become a trigger for relapse, both during and after treatment. Addressing these concerns helps to remove this risk. If you don't have to come home to mountains of debt it will be easier to maintain a balanced, drug-free life. We can help you to figure out how to prepare every area of your life for rehab, so that you have the best shot at sobriety.
Are There Other Ways I Can Pay For Treatment?
Due to the price tag of rehab, you may have to get creative when it comes to financing your inpatient stay. To start with, your closest loved ones may want to help you with financial gifts or loans. Beyond this, you may qualify for a scholarship or grant, a sliding feeding, payment arrangements, financing options, or even a personal loan through a bank or credit union. Your insurance may also provide treatment coverage. Taking the time to explore these options can create more resources to invest into your recovery.
Will Going To Rehab Affect My Job?
Are you worried that leaving your job to go to rehab will affect your career? Though this is understandable, it's definitely something that shouldn't prevent you from seeking help. Trying to balance the tasks and responsibilities of any job, especially high-pressure careers, is exceedingly difficult under the influence of addiction.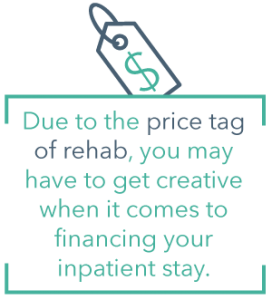 The truth is, a drug-free life should make it easier to function and be successful within the workplace. Your focus, concentration, and performance will likely increase, while your margin of error and absenteeism from drug-related causes should decrease. If your job offers you benefits that make it easier to seek treatment, it's an opportunity to better your life and health all around.
Get The Most Out Of Treatment
Finances and employee benefits can be overwhelming and confusing at the very least. When you're trying to wade through the upheaval created by an addiction, these things can become even more intimidating. DrugRehab.org can help you to find a rehab which fits your unique needs. Not only this, but we'll work with you and the facility to find out how to best utilize your benefits and finances to cover treatment costs. Contact us now to begin getting help.

For More Information Related to "Does Short-Term Disability Cover Drug Rehab?" Be Sure To Check Out These Additional Resources From DrugRehab.org:
---
Sources
Verywell — Short-Term Disability Insurance