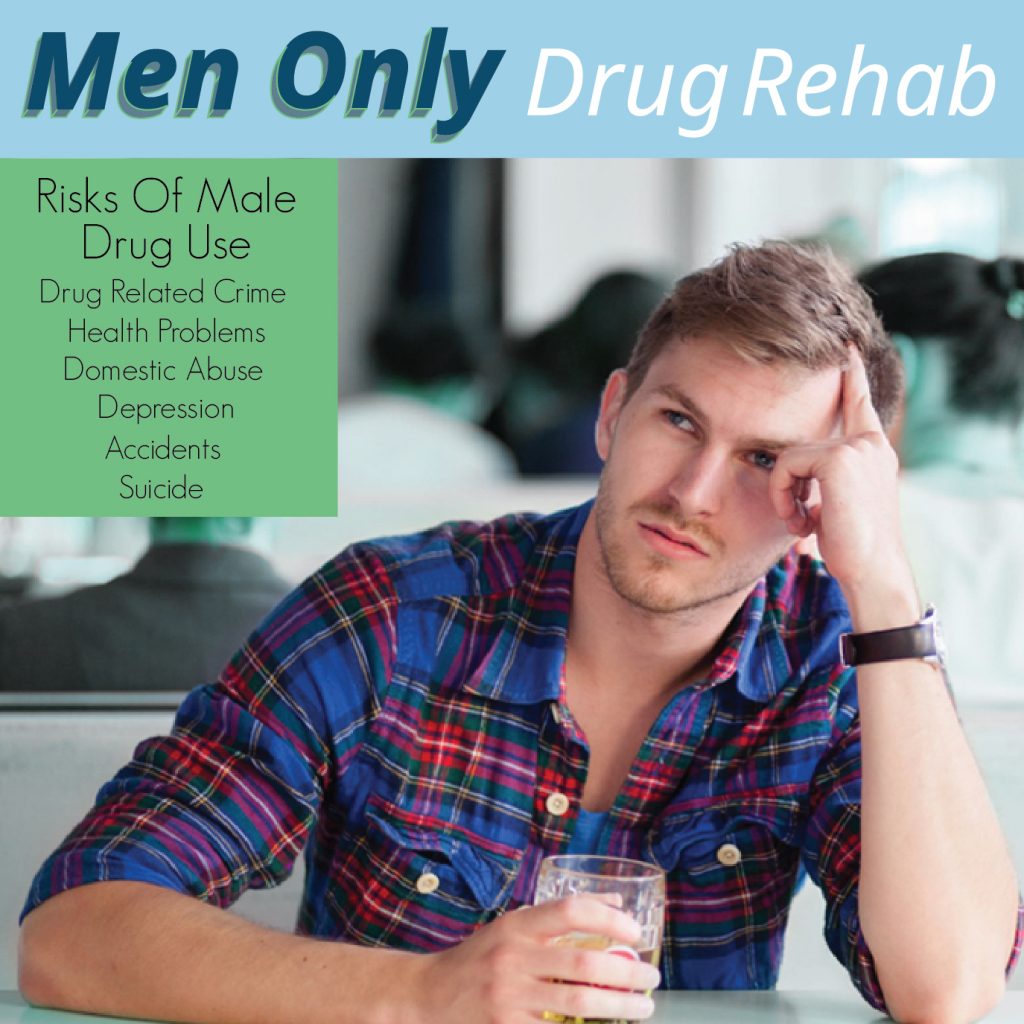 The Need For Men Only Rehab's
Men often begin abusing drugs or alcohol very early in life when they are young adults or even teenagers. According to the National Institute On Drug Abuse's Gender Differences Research Findings, over 8% of males over the age of 12 have used an illicit drug within a one month period. It was found that males were more likely than females to not only have the opportunity to use drugs, but were more likely to use drugs in general. The need for a men only drug rehab program style around the United States is becoming very evident.
Risks Of Male Drug Use
Males using illicit, prescription drugs or alcohol face many risks and problems that result from their substance abuse issues. Some of these include:
Drug Related Crime – The United States Justice Department Report on Drugs and Crime lists that 19% of male prisoners were incarcerated for drug offenses not taking into account those offenses committed under the influence of narcotics such as violent, property and other criminal offenses. In addition, 83% of those convicted for drug trafficking were males.
Domestic Abuse Issues – Domestic dispute issues are one of the most commonly reported problems with male drug use. Domestic Violence Statistics reports that every nine seconds a women is beaten and that domestic violence is the leading cause of injury to women. In addition, the National Coalition Against Domestic Violence lists that regular alcohol abuse is one of the leading factors to this violence.
Accidents – Between drug driving accidents and other alcohol and drug related accidents, drug abuse accounts for a large percentage of these amongst males. The Drugged Driving Publication by the National Institute on Drug Abuse reports that more than 16% of all drivers tested positive for prescription and over the counter medications and 11% tested positive for illicit narcotics.
Depression and Suicide – Both illicit and prescription drugs have been proven to cause major depression and even suicide among males. The use of drugs modified the natural reward system of the brain leaving users with major mental anguish after coming down off of these substances. According to the Substance Abuse and Mental Health Services Administration (SAMHSA), there has been a 55% rise in suicide attempts by males between the ages of 21 to 34. There was an increase of 155% from antidepressants and another 93% for benzodiazepine drugs like sleeping medications, anti-anxiety medications and anti-psychotic drugs.
Health Problems – Men face many risks with both drug and alcohol addiction. These include heart disease, certain cancers, and sexual problems including sexually transmitted diseases, sterility and impotence.
What A Men Only Drug Rehab Should Encompass
A men only drug rehab should encompass the following to get successful results with clients.
Depression and Suicide Prevention – A drug rehab for men should educate a man on the dangers of drugs to the mind and body and the risks associated with taking them. Getting a male stably off drugs and then giving him an education in addiction and recover will aid in his rehabilitation process and help as an aid for him not to return to the drug using behavior.
Drug Free Methodologies – The latest SAMHSA report factoring in the suicide increase rates for those taking antidepressants and anti-psychotics among the male population point to the fact that further drug use amongst men can cause major risks to the rehab client himself and those around him. Using drug free methods and long-term treatment will achieve the best results with males.
Long Term Care Of Underlying Issues – Males have underlying mental and emotional issues that are usually the key factors that started the drug addiction problem in the first place. A treatment modality that gives a male an opportunity to focus on all of these issues and confront the problems surrounding them will allow him to permanently handle them and be able to move on with life, facing new issues without the use of drugs or alcohol.
Specific Handling Of Drug Related Crime, Violence and Anger Issues – Because of the percentage of anger, violence and criminal issues related to drug addiction the handing of these issues is extremely important when trying to resolve a drug or alcohol addiction. Allowing addicts to take responsibility for past misdeeds in a safe setting and set a new moral code for themselves is extremely beneficial for treatment.
The Repairing Of Damage Done To Others – With drug use, there is a great deal of damage done to those family members and loved ones connected with the addict. A treatment program that allows an individual to repair past damage done can help the addicted person to heal and those around him to accept the addicted person back into the group or family.
Men only drug rehab can address the specific needs of a man that needs drug or alcohol treatment. If done in the right setting using long-term residential care it can get positive results for successful recovery.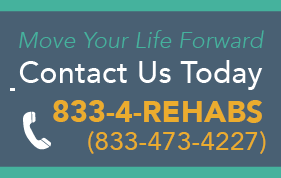 For More Information Be Sure To Check Out These Additional Resources From DrugRehab.org: