You Are Not Alone
Drug and alcohol addiction is an illness and the presence of it is felt by the whole family. If you have a spouse, child or parent who suffers from drug or alcohol addiction, you've likely suffered from the symptoms and effects created by the illness. Being the loved one of an addict is one of the most difficult experiences you can go through in life. No matter how much you try to help your loved one or separate yourself from their addiction, the effects of drugs and alcohol have probably been stronger than your efforts. Having an addict in the family is not your fault, and it can quickly become a situation that's too big to deal with alone.
Effects of Addiction on the Family
When your loved one is treated at a substance abuse treatment facility, the family support can help you work through the effects his or her addiction has caused on your life. The support provided to you and your loved one by trained addictions counselors at the substance abuse treatment center can provide you with hope, while giving you the tools you need to reclaim your lives. Contact an intake counselor today to start breaking free from some of these effects:
Family Strife– Each family member will handle addiction in the family differently. The denial one family member uses to cope and the anger exhibited by another can contribute toward greater family strife. It's not uncommon for arguments and stress to crop up within the family as everyone tries to cope or ignore the situation in their own way.
Emotional Disconnect– At some point in the process, one or more of your family members might disconnect themselves emotionally from the addict and the rest of the family. This coping mechanism occurs out of the need for self-preservation. It's not that this particular family member has no feelings about the situation; more than likely, he or she simply can't handle experiencing them any longer.
Loss of Control– Drugs and alcohol eventually take control over the addict. As your loved one's addiction continues, the addiction begins to dictate your life, too. You may find yourself basing your decisions on how you predict your addicted loved one will behave at the time of an event. Loss of control of your family life to addiction only serves to worsen the emotional strife felt within the family.
Financial Effects– When an addicted spouse spends more time and money on his or her addiction it can have a stressful and negative effect on the rest of the family in practical ways. Calling in sick to work or loss of employment can lead to missed payments on the family cars or mortgage.
The Downward Spiral of Addiction
An addict will rationalize away his or her addiction by stating that it's no one else's problem, but you know differently. You've experienced the emotional downward spiral as your loved one's addiction has worsened. Without help, your loved one will continue to become increasingly consumed by addiction and so will your family. A substance abuse treatment center can help your loved one recover from addiction. As he or she receives care and treatment, you can also receive the support you and your family need from family support groups within or outside of the treatment facility. The intake counselor at a substance abuse treatment facility can help you and your family members find an appropriate support group, as well as family counseling services.
Contact Drugrehab.org Today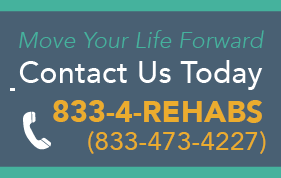 You are not alone in your struggle. There is hope. Please contact Drugrehab.org today and get help. Don't wait a day longer in the depths of an addiction. We can help you or someone you care for gain control of life again.
Call us today at the toll free number at the top of the page. If emailing us is more convenient, please fill out our form in the right column. Take your first step toward recovery.
For More Information Related to "Addiction In The Family And Rehabilitation Programs" Be Sure To Check Out These Additional Resources From DrugRehab.org: