What do we mean by an executive drug rehab program?
In order to understand what an executive drug rehab program is, you need to understand how it differs from other addiction treatment and recovery programs. The primary difference between this type of program and other rehab programs is that it focuses on a specific group of individuals whose needs are exclusive to them. Additionally, the type of program will have to be different from the standard types due to the needs that are exclusive to these individuals. Our treatment specialists can help locate an upscale drug rehab facility to cater to all of your business needs.
The better executive drug rehab programs are run by staff members who understand what this individual needs in order to conduct their daily business in the corporate or office setting they are accustomed to. Additionally, and unlike other addicted individuals, they need specific office amenities that other programs do not provide their clients with. This will enable them to conduct their daily lives as they normally would from their corporate setting. It also enables them to continue maintaining their careers while they are healing. For most of the business owners and high flying corporate, executive drug rehab is a lifeline that assists them by working around their schedule offering therapies and treatment while they are able to conduct their work.
Despite being in a residential or inpatient facility, the executive drug rehab program provides the client with those amenities we mentioned above including:
state of the art weight room and training facility
private room
office desk and chairs
fax machine
file cabinet for organizing and storing paperwork
high speed internet connectivity or WiFi
The onset of the executive drug rehab program arose from a need that specific individuals had which the traditional addiction treatment and recovery facilities did not address. The alternative addiction rehab facility targets specific needs that are exclusive to a certain type of individual. Conversely, the traditional facilities take a generalized approach to treatment and recovery as if all individuals are alike and will respond identically. However that is the major reasons that traditional facilities have high rate of failure.
Get the help you need today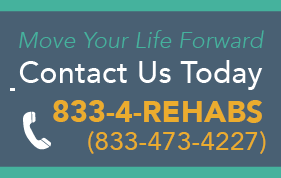 In order to avoid the frustration that many individuals encounter when they are looking for the best executive drug rehab program available, consider letting the DrugRehab.org addiction treatment referral service help you start getting the help you need immediately. We have a listing of the best executive addiction treatment and recovery programs in the US and we can easily find one near your place of residency. Or, if you prefer to be further away from familiar surroundings, there are dozens of facilities out of state that we list.
Contact us today by calling the toll-free phone number above if you would like to speak with one of our referral specialists immediately in locating a private executive drug rehab.
For More Information Related to " Executive Drug Rehab Centers" Be Sure To Check Out These Additional Resources From DrugRehab.org: