What is Percocet?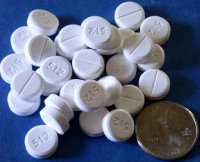 Percocet is the North American brand name for the Oxycodone/acetaminophen compound that is prescribed for the treatment of short-term, moderate to acute or severe pain. It is an extremely powerful narcotic analgesic that exhibits a high potential for addiction, especially when taken recreationally. As one's tolerance for Percocet builds up rapidly, the onset of dependency can be equally as rapid in nature. There are numerous addiction treatment and recovery facilities that offer Percocet drug rehab programs as a result of its popularity with the recreational drug user. Our counselors can help locate a treatment center that specializes in Percocet addiction.
Growth in popularity for Percocet Addiction
Percocet's growth in popularity most likely stems from the fact that it is highly effective for treating pain and that it is less addictive than most opioid-based medications. Due to its popularity with recreational drug users and how plentiful it is, the DEA considers it to be one of the prescription medications that is a primary drug threat in the US. Additionally, many health organizations and medical professionals in the US today view Percocet as a serious public health threat.
You want to always be aware of the fact that even though you are taking the medication as prescribed; a tolerance can build up extremely fast, even if you have only been taking it for a short period of time. That rapid tolerance build-up will eventually lead to dependency if left unchecked. You will have a fairly good idea when this is happening because it will take more and more of the drug to achieve the desired effect or "high" that it is capable of. This is why it is easy to overdose on the drug. Most of the overdoses are fatal. Sometimes, people on this prescription medication combine its use with alcohol making it a lethal combo. The longer the individual is on the medication, the higher are the chances of addiction. There are innumerable cases, where a family member misuses the prescription medicine meant for the invalid or the person on medication.
Get the help you need today
If you or a loved one is having issues with abuse or dependency, DrugRehab.org is a referral service that can easily locate an effective Percocet drug rehab program near your place of residence. We list drug addiction treatment programs throughout the US and can easily locate one that effectively addresses your personal needs so that you overcome your addiction to Percocet and start living a substance-free life once again.
Whenever you are reaching out for professional help, the last thing you need is the additional frustration of not being able to find the right rehab program. For more information regarding our referral service or to inquire about the Percocet drug rehab programs we list, call the toll-free phone number listed above.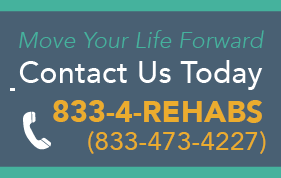 For More Information Be Sure To Check Out These Additional Resources From DrugRehab.org: