With a multitude of people seeking care every year for treatment, rehabilitation centers have become a necessary part of recovery. However, with treatment comes cost, and at times the cost can be staggering. But money should never be something that keeps people from getting the help they need for recovery.
There are many resources available for financial help with rehab care, including scholarships and grants, state-funded care centers, and Medicaid. Scholarships and grants help patients pay in full or in part for treatment, while state-funded centers may provide care for patients who qualify for treatment. Medicaid, unlike some forms of insurance, may cover the cost of treatment in certain cases. If you are considering treatment for substance abuse, you should consider exploring Medicaid as a coverage option.
When Does Medicaid Cover Rehab Costs?
In short, as stated on Medicaid.gov, "Medicaid is the single largest payer for mental health services in the United States and is increasingly playing a larger role in the reimbursement of substance use disorder services." Due to the Mental Health Parity and Addiction Equity Act, many health insurance plans are now required to provide coverage which does not impose unfair restrictions for substance abuse or mental health treatments—this includes Medicaid.
Medicaid is a state- and federally-funded insurance program in place to help those with low income cover health care. Treatments covered under it vary from state to state, but may include (in many cases) rehab treatments. Even if you think you will not qualify for Medicaid, you should try applying, as it has expanded quite a bit due to the Affordable Care Act.

Because Medicaid is designed to cover mental health treatment, it will cover substance abuse treatment if the two are related. For instance, a person who is mentally unstable due to substance abuse should be able to seek rehab treatment and receive Medicaid coverage for it. Further, some instances of withdrawal can require medical treatment, such as medical detox. If a physician medically prescribes the need for rehab treatment, Medicaid will cover it (such as when a person seeks treatment from a hospital emergency room for severe or debilitating withdrawal symptoms). This is largely because detox is a harsh process for which medical supervision is necessary.
Outpatient treatment (outside a hospital) may include forms of mental health therapy (group or individual therapy, for example), and in such cases Medicaid may cover treatment. Since coverage is tricky, it is important to first research or seek resources for Medicaid coverage guidelines in your state.
Getting Help With Applying For Medicaid
Medicaid is traditionally associated with people with low income or no income, but has recently expanded to include coverage for many different people. Do not just dismiss Medicaid as an option; some of the people who can get coverage include:
People with children
Pregnant women
People with disabilities

Also, Medicaid has an open enrollment term; if you qualify, you can apply, and could be accepted for coverage at any time of year. If you apply and do not meet requirements, you could instead be enrolled in a savings health care plan.
There are two ways to apply:
Online, through Health Insurance Marketplace. If you qualify, your information will be forwarded to your state's agency and you will be contacted for enrollment.
In person, through your state agency. You can easily find your local office to apply through HealthCare.gov.
Once you have been enrolled in a plan, you will have access to information regarding treatment centers. However, not all treatment centers which provide rehab services will accept Medicaid, so when looking at rehab options, consider searching specifically for ones that will accept your coverage, and narrowing treatment plans accordingly.
Rehab: Worth The Cost?
Though costs of treatment may seem hefty, substance abuse costs even more. The National Institute on Drug Abuse (NIDA) estimates that addiction costs the United States over $600 billion every year, and that treatment could help reduce such costs.
But treatment goes deeper than dollars. Many substances can cause withdrawal which can result in mild to severe health effects, including seizure or heart rate problems. Prolonged substance abuse can lead to long-term health problems, like memory damage, liver disease, or some forms of cancer, to name just a few. Instead of accepting this diagnosis, rehab can help those affected by addiction recover, and live a more fulfilled life.
Finding Rehab Treatment That Works For You
There are so many hardships associated with finding proper treatment for substance abuse: which treatment facility to use, which medications to take, getting proper diagnosis, treating co-occurring disorders, fighting relapses. Do not let financial hardships come between you and the treatment you need and deserve.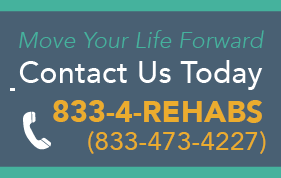 If you or someone close to you has been affected by substance abuse, contact us today at DrugRehab.org to get some answers. We have a trained team who will help in your recovery journey, whether you need a listening ear, direction to resources, or help with your treatment plan.