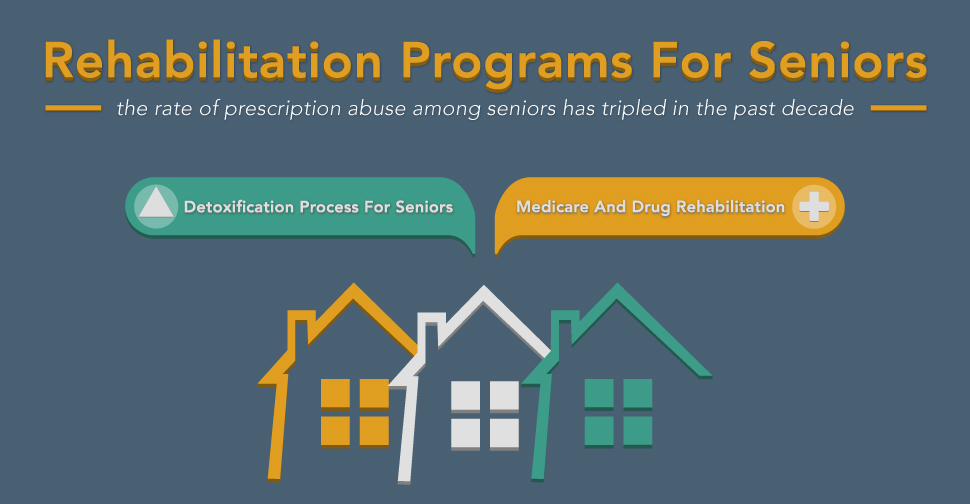 Drug rehabilitation programs for seniors are beginning to emerge in response to a major public health concern over prevalence of drug and alcohol abuse among populations 50 and over.
The prevalence of alcohol and drug abuse among older populations is often overshadowed by the greater prevalence among youth, however recent studies evaluating the risk of binge drinking in middle aged and senior citizens indicate use among men and women age 50 years and up correlates with a high rate of binge drinking and co-existing tobacco, prescription drug, or illicit drug abuse.
The reasons cited included socioeconomic factors, grief or loneliness stemming from a recent divorce or loss of a spouse, chronic pain, and insomnia. Co-existing cognitive impairments and mental disorders also increased the likelihood of someone over 50 becoming addicted to drugs or alcohol.
Elderly populations are more at risk for falls and other injuries relating to drug-use, as well as vulnerabilities relating to how their bodies metabolize drug compounds and alcohol. Someone 50 years and older is at higher risk of developing an addiction, and are at equal risk of being over-prescribed pain medications, especially highly addictive opioids. One in four individuals in this same age category is currently taking psychoactive drugs like benzodiazepines, another highly addictive medication, to treat anxiety and insomnia. As a result, the rate of prescription drug abuse among seniors has tripled in the past decade.
Factors that Put Seniors at High Risk of Drug and Alcohol Addiction Include:
Death of spouse
Divorce
Retirement
Loneliness
Insomnia
Anxiety
Stress
Chronic pain
Physical limitations
Loss of social network
Socioeconomic factors
Detoxification Process For Seniors
Seniors are more at risk of complications resulting from withdrawal side effects from drugs and alcohol. This process must be carefully monitored by medical and treatment professionals and may take longer than with younger populations. A slower metabolism and co-existing medical issues including high blood pressure increase the potent effects of drugs and alcohol. Likewise, coming off these drugs sometimes magnifies existing medical conditions. For example, someone using alcohol with already high blood pressure will see a dramatic increase in blood pressure to dangerous levels during the detox process, if not carefully managed.
Drug Rehab For Seniors
Drug rehabilitation for seniors should be licensed and include the support of medical doctors, nursing professionals, addiction counselors, and case managers. Treatment types are not all that different from younger populations, though they are designed to address the kinds of physical limitations and emotional issues more common with age.
Senior populations tend to be more isolated than younger populations, so a focus building a social support system may be included in a senior specific rehabilitation program. As with other addiction treatment programs, a non-confrontational approach to helping elderly drug- and alcohol-addicted individuals cope with major transitions and stresses in their lives is essential. With age sometimes come physical limitations, chronic pain, and emotional issues relating to the loss of friends and family, including spouses. Nutrition and fitness should also be a priority.
Case managers are also an important aspect of senior drug rehabilitation programs. Seniors face a number of genuine health issues that require ongoing medical supervision. A case manager can help connect individuals with medical options to help with pain management and other health issues, while also aiding in connecting them with the appropriate ongoing counseling following treatment. Making sure doctors, counselors, and treatment professionals are on the same page is one way to avoid relapse once someone leaves rehab. A case manager can also aid in navigating issues surrounding insurance coverage for treatment.
Medicare And Drug Rehabilitation
One of the greatest barriers for seniors in need of drug rehabilitation is the cost associated with treatment. Private insurance coverage varies for out-of-hospital inpatient drug or alcohol rehabilitation centers. Understanding the limitations of private insurances and Medicare for drug and alcohol treatment is important. For example, Medicare may only cover a 3-5 day in-hospital detoxification, requiring a medical doctor to verify the need for a longer duration. Talking with your doctor or another treatment professional to determine your eligibility may save you in costly lapses in coverage and high co-pays.
Get Help For Your Addiction
You've made it through life just fine on your own, but when it comes to addiction, help is critical. Waiting to get help can cost you your life. DrugRehab.org can connect you with the online resources, treatment professionals, and drug or alcohol rehabilitation options available to meet your individual needs. Contact us in confidence to discover a path toward greater independence and freedom from addiction.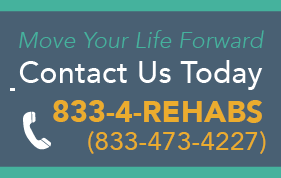 For More Information, Be Sure To Check Out These Additional Resources From DrugRehab.org: