What is it about drug addiction and why cant a person just quit? Families who have a loved one struggling with addiction exhaust every resource to save their son or daughter from the ravages of drug abuse. Some families have addiction problems in their family but never to this extent. Some have never dealt with an addicted individual and feel lost. Don't feel like you are alone. There are thousands of families going through this exact situation and many of them DrugRehab.org has successfully helped. Rest assure, you are in good hands. Our counselors will educate you and guide your family into the most effective drug rehab program available to ensure a successful recovery.
One of the biggest mistakes families make when looking for treatment is listening to the addicted individual. What we mean by this is when the addict or alcoholic says that they don't want to go to drug rehab or they are only willing to enter into an outpatient program and then agreeing with this form of treatment when the addicted individual has been struggling with drug or alcohol abuse for 10 plus years. Outpatient rehabilitation is not an option that will work. You are wasting your time and resources. To put it bluntly do not waste a dime on outpatient treatment. Outpatient drug rehabilitation is only effective as a form of aftercare treatment. This means the addict or alcoholic has completed an inpatient treatment program and now needs a follow up program, also known as aftercare treatment.
Another mistake to avoid is thinking there is only one type of treatment that fits every type of addiction. Lets face it, drug addiction and alcoholism is different for every person. Every one has different problems and issues which mean the root cause for alcohol and drug abuse is going to be different. Therefore, finding the right rehab facility is essential. Make sure that the treatment program aligns with your beliefs, goals, and philosophy in life. For example, if you have a loved one who is addicted to prescription painkillers, an alternative drug rehab will probably be more effective. Something with a great medical detox that offers individualized counseling, life skills therapy and a health based program.
Our counselors at DrugRehab.org have helped thousands of people overcome addiction. We have placed people in the best rehabs for their exact situation. Call or email today to speak with a treatment specialist so we as a team can take the fist step to fully recovering and overcoming alcohol and drug addiction.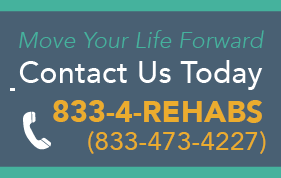 For More Information Related to "How To Overcome Drug Addiction" Be Sure To Check Out These Additional Resources From DrugRehab.org: