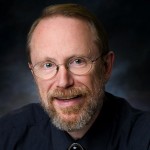 Expert
William R. Miller, Ph.D.
Emeritus Distinguished Professor of Psychology and Psychiatry, The University of New Mexico
Co-Founder of Motivational Interviewing
Dr. Miller is the co-founder (with Stephen Rollnick) of Motivational Interviewing (MI) — a therapeutic method to help people overcome ambivalence to change. This client-centered, goal-oriented intervention — first outlined by Miller in Behavioural Psychotherapy in 1983 — evolved from experience in treating problem drinkers. Today, many addiction therapists use MI to encourage their clients toward recovery.
Miller is Emeritus Distinguished Professor of Psychology and Psychiatry and affiliated with the Center on Alcoholism, Substance Abuse, and Addictions (CASAA) at the University of New Mexico (UNM). He joined the UNM faculty in 1976 and has conducted research on the psychology of change, the treatment of addictive behaviors, self-regulation, spirituality and psychology, motivation for change, and pastoral psychology. Miller earned his doctorate in clinical psychology from the University of Oregon. He has been a visiting scholar at the Oregon Health Sciences University, the University of New South Wales in Sydney, Australia, Stanford University, and the University of Bergen and the Hjellestad Clinic in Norway.