Whether you are a caregiver for an aging parent with the first signs of dementia or a client with debilitating chronic pain, caregiving is one of the toughest jobs there is. According to the National Caregiver Alliance, more than 40 million people have provided unpaid care to a child or an adult in the last year. Not only is this job physically demanding, but it can be emotionally challenging and mentally stressful as well. From physical exhaustion to feelings of guilt and depression, many caregivers suffer from burnout, which can lead some people to using drugs and alcohol as a way to cope with their pain.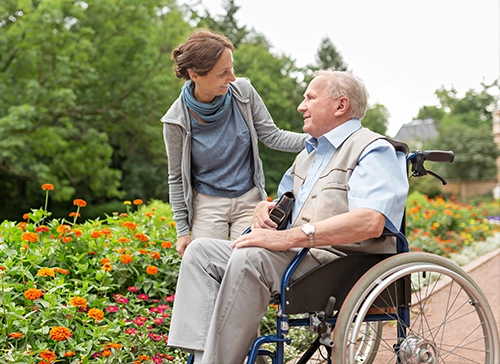 Caregiving can be a very rewarding experience and fulfilling career, but the high-stress lifestyle can put you at risk for alcohol and substance abuse. This not only hurts your health and well-being, but also the life of the person you are caring for. Using alcohol or drugs to cope with stress creates a cycle of negative emotions, leaving you constantly wracked with guilt and frequently returning to those same substances to ease the pain. You may feel isolation (because you think there's no one to talk to) or shame (because you believe you should be able to handle this), but this is just the pressure and the addiction talking. There is help, and there is hope.
Anxiety, Depression and Asking for Help
Physical Pain, Mental Stress and the Road to Recovery
Being Vulnerable isn't a Bad Thing
It's important that you reach out as soon as you recognize the symptoms of substance abuse in your life. That overwhelming feeling of duress that led you down this path with only worsen with addiction. Research shows that caregivers with substance abuse issues have a higher risk of:
Don't let your responsibilities to the person in your care get in the way of your responsibilities to yourself. It may take some time to find the right solution for you both, but don't give up. Combat this addiction by getting help to ease your caregiver burden and finding positive, healthy coping strategies for managing your mental health.
Physical Pain, Mental Stress and the Road to Recovery
Once you have acknowledged the issue and are determined to face your addiction head-on, you have to start making major lifestyle changes — and commit to them. This is no easy task, especially if you're continuing to provide care during recovery and treatment. A few ways to stay on the path of recovery include: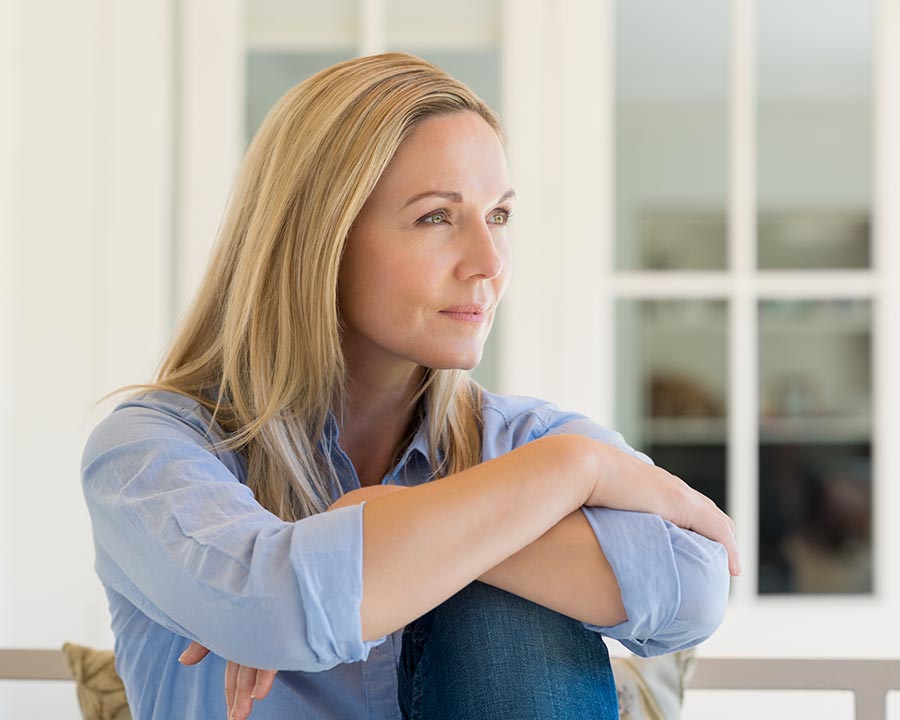 Checking into a treatment facility and working with an outpatient addictions counselor to help you manage your addiction and the stress of caregiver burden.
Checking out every available option for bringing in someone else to help manage your patient's care. Your addiction counselor may also have resources.
Making intentional decisions to prioritize your health, such as exercising, eating healthily, attending support groups and picking up new hobbies.
Including the person in your care in your recovery plan, if appropriate.
Joining support groups for other caregivers so you can share your emotions with people in similar situations.
If your substance abuse is connected to the medication the person in your care is taking, you  may need to:
Ask a friend, family member or hired caregiver to administer medication and keep it locked in a safe place.
Ask the patient's healthcare provider if there is a different medication he or she could take.
Check into a treatment facility to put time and space between your addiction and the source.
Some people may never be able to face the temptation without a struggle. If that's the case, you may need to remove yourself entirely from this person's care team. You'll want to explore other options.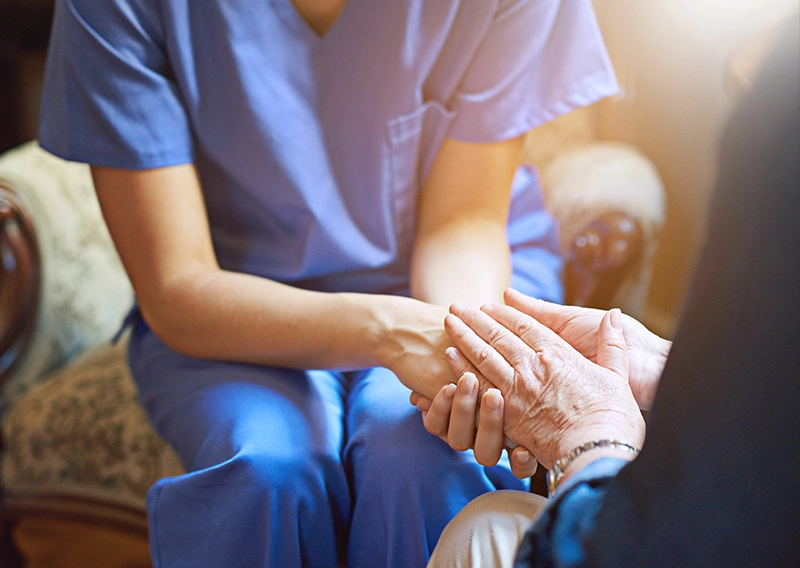 Being Vulnerable isn't a Bad Thing
The towering responsibilities that come with caregiving often leave us feeling like we're not doing our job right if we're open and honest about our own pain. People caring for an aging loved one with cognitive impairments may feel like they have to stay strong so that everyone else can, too. The parent of a child with a developmental disability may hold back tears so their child doesn't see their sadness. Providing care to someone who needs help is a noble and heartfelt way to dedicate your life. But that doesn't mean your life shouldn't be yours. That's why you have to open up.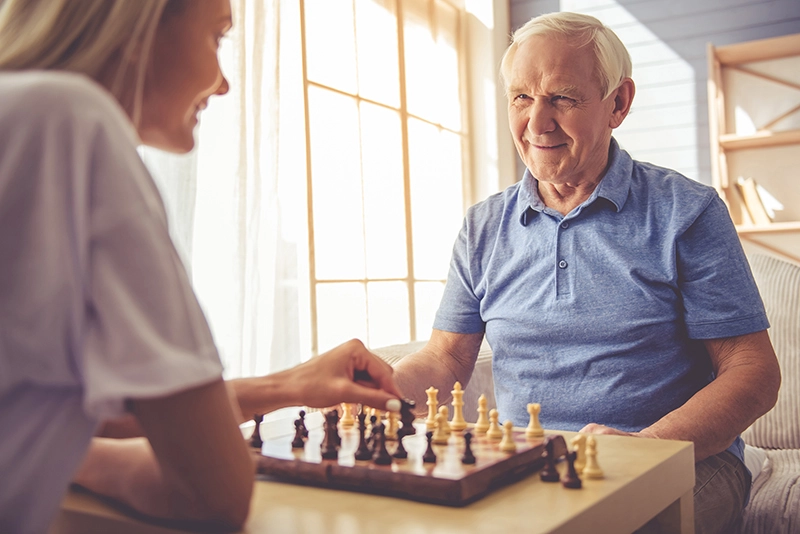 Talking not only helps you, but it will also help the person in your care. They have likely noticed the change in your personality and quality of care, even in cases of Alzheimer's and dementia. Be as open as you can be, and don't be afraid to ask for their help. If you aren't getting enough sleep at night, ask them if they mind going to bed an hour earlier or pushing breakfast back a bit so you can sleep in a little later. If you need to focus on exercise, see if they are willing to go to a gym with you, or sit in a park and read while you run a few laps. You can work together to find activities that help promote your health and reduce your stress.
Caregivers are under an intense amount of pressure, especially if there are times when you feel like you're in over your head or your life is no longer your own. Turning to drugs and alcohol might temporarily ease these negative emotions, but in the long run, they'll only continue to deepen and grow. You may become resentful of the person in your care or the family and friends who aren't helping out as much as you are.
Take The First Step Towards Getting Help

Hiding your stress and pain will only strain the caregiving relationship and possibly lead you down a path of self-destruction. Caregivers often report worse physical health, like trouble sleeping, headaches and weight loss, so adding addiction to that list will only make your life harder. Don't wait until a tragedy occurs. You can and should try to find help as you as soon feel ready.
If you'd like to learn more about programs or resources that could help you or a loved one build a sober life and with caretaking, contact us now. Your call is confidential, and our compassionate staff will help you to begin building a treatment plan today.