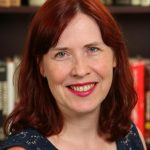 Expert
Sherry Stewart, Ph.D.
Professor in the Departments of Psychiatry, Psychology, and Community Health and Epidemiology at Dalhousie University in Halifax, Nova Scotia Canada.
A licensed clinical psychologist, Dr. Stewart is well known for her research on psychological factors that contribute to alcohol use, prescription drug misuse, and excessive gambling. She also investigates mechanisms underlying comorbid mental health and addictive disorders.  Dr. Stewart holds a Governor-in-Council appointment with the Canadian Centre of Substance Abuse, and is Editor-in-Chief for the Journal of Gambling Issues.