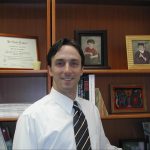 Expert
M. Zachary Rosenthal, Ph.D.
Associate Professor at Duke University, Licensed psychologist in North Carolina
M. Zachary Rosenthal, Ph.D., is an Associate Professor with a joint appointment in the Duke University Medical Center Department of Psychiatry and Behavioral Sciences and the Duke University Department of Psychology and Neuroscience. He is Director of the Duke Cognitive Behavioral Research and Treatment Program (CBRTP) and the Sensory Processing and Emotion Regulation Program. He also is the Program Director for the Duke Clinical Psychology Fellowship Program, and Vice Chair for Clinical Services in the Department of Psychiatry & Behavioral Sciences. Dr. Rosenthal is a licensed psychologist in North Carolina with expertise in contemporary cognitive behavioral therapies (CBTs), and is an expert in the treatment of Borderline Personality Disorder using dialectical behavior therapy (DBT).