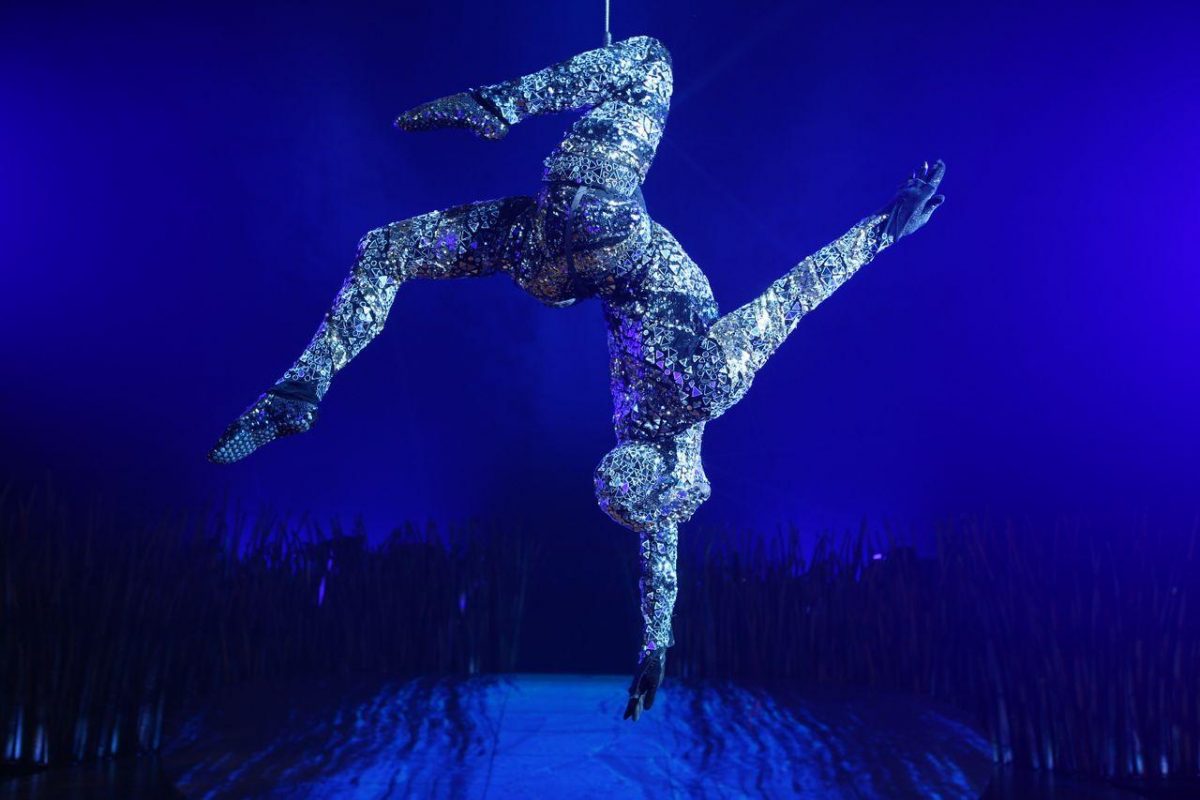 The Crystal Man dazzles the audience with his aerial magic. Suspended in mid-air, he spins like a glittering disco ball – bouncing the light off his gem-studded bodysuit. Moving nimbly, he contorts his spine into mind-bending art and levitates above the crowd.
The jaw-dropping performance is from Joe Putignano, the original Crystal Man in "Totem," produced by the legendary Cirque du Soleil. Millions of people have seen Putignano star in Totem or perform on Broadway, dance on Saturday Night Live, or bring acrobatic thrills to The Metropolitan Opera House.
It's a stunning comeback for Putignano, a man who defies gravity and the odds of being alive.
Often homeless as a young adult, Putignano survived a free fall into drug and alcohol addiction that lasted 10 years. He was expelled from college and left a promising gymnastics career. Cycling through relapse, Putignano was twice declared dead after heroin overdoses.

"I lost everything to drugs and alcohol. Addiction is the most powerful force I've ever encountered," Putignano says. He tried hard to get clean, but withdrawal was brutal.
"The darkest times I had experienced were the nights when I didn't want to use, but I had no choice or I would have been 'dope sick,'" Putignano recalls. "I was in the worst kind of purgatory I could imagine. Addiction is that shadowy place in between life and death. It is a silent, unspeakable hell."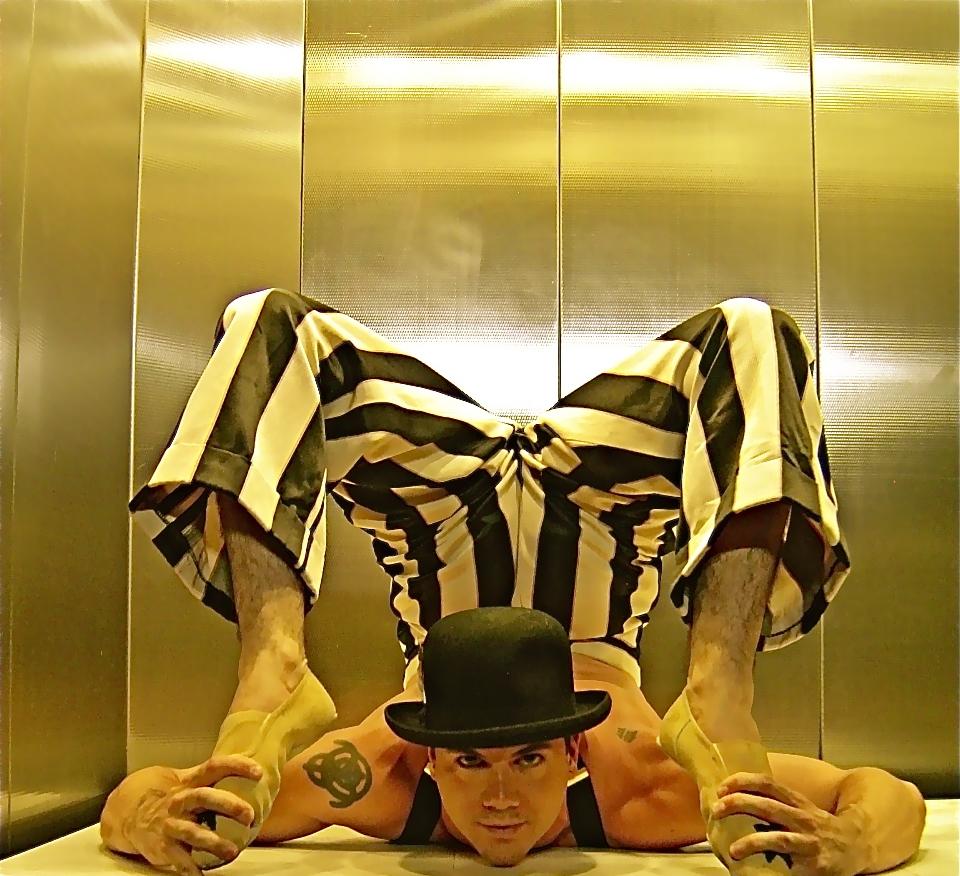 From Olympic Hopeful To Heroin Street Addict
Growing up in Boston, Putignano was enthralled by a performance he saw on television: a floor routine by Mary Lou Retton, the first American woman to win an Olympic gold medal in gymnastics.
"I was about eight years old, watching an old television set. I believe it was the 1984 Olympics and it was the first time I saw gymnastics," Putignano recalls. "In this moment, I believe God came and whispered to me: 'mimic this, this is your passion.' I immediately took the cushions off the couches and began trying to flip on them. I was obsessed from that moment on."
Putignano had a natural talent and soon became the state's top gymnast in his age group.
He was invited twice – at age 11 and again at 13 – to join the nation's top athletes at the U.S. Olympic Training Center in Colorado Springs.
But intense pressure to be the best – and Putignano's struggles with self-doubt and sexual identity (he came out as gay at 19) – fueled his substance use.
He experimented with drugs at all-night "rave" parties and became addicted to prescription opioids after getting Percoset for a dental procedure. That progressed to a harrowing, nine-year odyssey with heroin.
"I no longer cared what happened to me or what I did, and I was living like an animal," Putignano says. "I became a prisoner inside my own body, controlled by something that I could not stop."
Putignano spent much of his 20s living in homeless shelters and rehab facilities. "Addiction separated me from all those who had loved and cared for me," he says.
Reviving An Abandoned Dream
A turning point came when a rehab therapist motivated Putignano to get clean for his first love: gymnastics.
"I went to my fourth rehab and met with a counselor who was brutally honest," Putignano says. "I didn't realize then that she had the perfectly chosen words which unlocked the key to my addiction. It is difficult for me to talk about this because it seems conceited and full of ego, but what she said was, 'Joe, you have a gift and I've never met anyone like you before. You command the attention when you walk into a room, and I know for certain, you are meant for great things.'"
"For some reason, I felt her words vibrating off my bones, and I knew then, I had to return to gymnastics because that was where my true passion lived," Putignano says. "Instead of shooting up, I started doing splits and handstands."
So at age 27, Putignano began working out with fervid devotion, trading addiction for an obsession with exercise.
There would be more battles with drug relapse, but Putignano was resolute about turning his life around. What finally worked was medication-assisted treatment, with the support of 12-step fellowship to deepen his spiritual growth.
"It didn't matter if it was AA or NA, but I needed a place that could help me identify this ever-growing pain – the God-sized hole," Putignano says. "12-Step taught me how to be a sober man, and to live in a world that I had so much trouble existing in. I believe, like many say, that I was always searching for a spiritual solution, and that my alcohol and drug use was a low-level search for spirituality."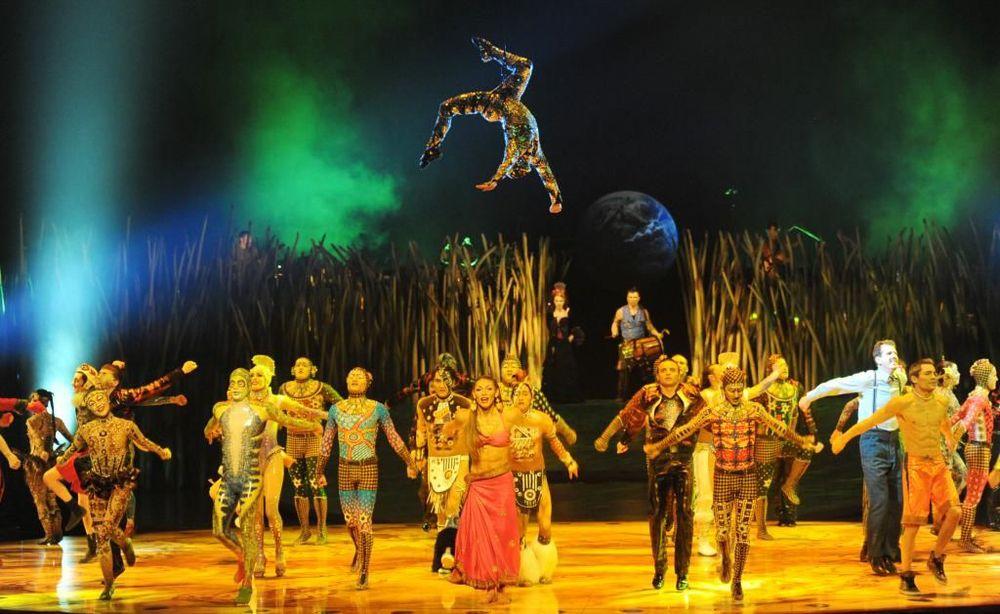 To ease drug cravings, a physician gave Putignano the naltrexone implant, which blocks the euphoric high from opioids. He later transitioned to a monthly injection of naltrexone to help prevent drug relapse.
"I still owe the greatest importance to naltrexone for helping me recover," Putignano says. "I was so sick that I could not stop and I was desperate. I didn't believe it would work but it did and when I tried to get high, nothing happened."
"Imagine the kind of freedom and anger one feels at the same time when they want to get high, but can't," Putignano adds. His recovery continued moving forward.
Putignano got several big breaks while working on his progress. He was invited to join the cast of the Broadway musical The Times They Are a-Changin,' a show by famed choreographer Twyla Tharp. Putignano also performed as an acrobat in La Damnation de Faust at The Metropolitan Opera House. And he captivated audiences with Cirque du Soleil, touring nine countries as "Crystal Man" in the evolution-themed production of Totem.
Putignano's last relapse occurred on March 24, 2007, after he was prescribed Vicodin for another dental procedure and briefly returned to heroin. That was more than nine years ago, and Putignano has been clean and sober since. He even avoided opioids after surgery for a shoulder injury, opting instead for acupuncture and a nerve block for the pain.
A Recovery Advocate, Author Of Accrobadict
As drug deaths continue to rise in the United States – killing more Americans than car accidents – Putignano hopes his journey can illuminate a path for others. He's written a memoir, Acrobaddict, and has become an advocate for recovery.
"In the beginning, the gift of sobriety feels as if it is wrapped in thorns and barbed wire, as the early days are very raw and painful," Putignano says. "But once you get to the gift and see what it is, recovery is so beautiful that it is indescribable."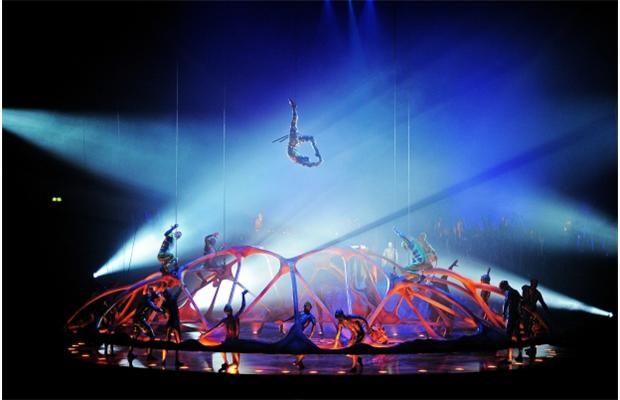 His best advice for people in recovery is to never give up on themselves. "I believed for myself that sobriety was impossible, but the disease convinces the addict that this is the case. It lies to us," Putignano says. "Never giving up is the light that slowly cages this power. I say "cage" because for myself, it still lives in me. Some days, I can hear it banging away trying to get out. And others, it is as if I am in remission and I don't hear a peep."
Addicts and alcoholics who survive this "painful, long and arduous war," as Putignano calls it, "have a resilience that is almost God-like. Knowing this will help us get through anything, in addition to conquering most of the obstacles that stand in front of our dreams."