One of the least discussed problems that often plagues drug addiction is the creation of codependent relationships. If you're in a relationship with someone who is addicted to drugs or alcohol, you need to understand if your relationship falls under this banner.
It's also important that you understand how to break the codependency cycle and get your loved one into a recovery environment. This process is not only important for your loved one, but for you as well, as it can create a more stable relationship environment and help you live a happier and more fulfilling life.
What Are Codependent Relationships?
Relationships that are codependent are highly dysfunctional and emotionally manipulative. Basically, they are relationships in which both people rely heavily on one another for emotional stability. You might think that all relationships require a balance of emotional attachment, but codependent relationships go a step further.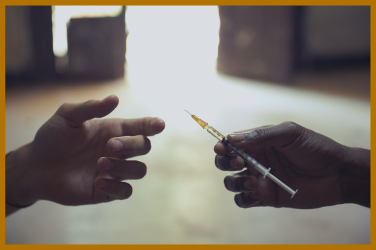 A typical codependent relationship consists of one person who uses the other to achieve their own personal needs. For example, in a relationship with drug addiction, the person addicted might manipulate their partner to get drugs or provide a place in which to live. It goes beyond merely getting help, though, and becomes a way to justify and enable negative behaviors, such as continued drug use.
The second person in this relationship is the "giver" and they do everything that the other person asks. Usually, they have problems with self-esteem and want to help people in any way they can in order to feel loved. As a result, they enable their loved one's continued bad behavior in exchange for still having them as a partner.
If this sounds like you, you aren't alone. Millions of people across the nation are currently in codependent relationships, including relationships that involve drug abuse and addiction. Not only is there a way out, but there are ways to break free from codependency while maintaining a relationship. First, it's important to identify whether or not your relationship truly counts as codependent.
Behaviors Typical Of Codependent Relationships
People who enable drug abuse in a codependent relationship often follow a series of personality traits and behaviors, including:
Heavy guilt
Drive to please or "fix" others
Difficulty setting boundaries
Ridiculous and excessive emotional reactions
Problems with rejection
Control-freak personality traits
Basically, enablers are willing to put the needs of others before their own and are desperate to stay in the relationship. As a result, they will bend over backward to help a loved one continue their drug use and even ignore the negative consequences of their actions.
Conversely, the "users" in a codependent relationship have their own set of traits and personality behaviors, including:
Childishness
Emotional neediness
Constant need to know where their partner's whereabouts
Jealousy and anger control
Manipulative and controlling personality traits
"But," you say, "my loved one never had those traits before they started using drugs." That doesn't matter. If your addicted loved one is using right now, it may be changing his or her behavior. Remember that people who are addicted to drugs are often desperate to continue their use and can become entirely different people as a result.
How Drug Use Can Fuel Codependent Relationships
Drug use and addiction can cause a variety of situations that can lead to codependency, including the following problems and how you solve them:
Loss of job (creates a need for funds for drugs)
Home loss (makes your home an important place to stay)
Driver's license suspension (need for a driver)
Isolation from other friends and family members (no one else to whom they can turn)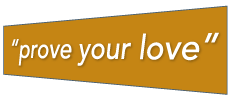 Basically, drug use forces your loved one to become reliant on you in an almost child-like way. You need to buy them food (and drugs), give them a place to live, drive them where they need to go, and provide constant companionship. They will want to know where you're at at all times and are likely to demand difficult things from you in order to make you "prove your love."
Your role in this relationship is just as complex and difficult. Likely, you want to help your loved one get out of the rut of drug addiction and back on their feet. So you're willing to do anything you can to help. However, you may also have been embarrassed by their addiction and work hard to try to cover it up. Rather than alienating you from your loved one, it will make you feel like a parent and a caregiver.
As a result, you'll start enabling them to do anything they want as they become something like a spoiled brat. Part of you feels satisfaction at helping them, but also frustration at their helplessness, fear from their addiction, and depression in regard to them not getting any better. As their addiction increases in severity, they may become abusive and treat you in an awful manner as a result of these codependency issues.
Unfortunately, abuse like this often makes people feel worthless and keeps them stuck to the abuser for a long time. And that's the major truth about codependency. Codependency is a form of two-way abuse that hurts both members equally. While you're being taken advantage of by your loved one, your behaviors are only enabling them to stay addicted. That's why you need to break the cycle.
Breaking The Codependency Cycle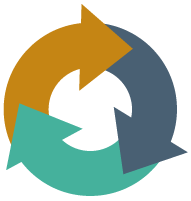 Codependency is a bad cycle that can seem impossible to break. If you're in a codependent relationship, you know the kind of emotional and even physical bonds they impose. Breaking through a codependent cycle is the first step in getting your loved one help and the initial phase in that process is identifying the causes of codependency. Codependency has a wide variety of causes, including:
Self-esteem problems
Anxiety in social situation
Abuse (verbal, emotional, or even sexual)
Emotional attachment to a person or situation
Actual physical need for a person (such as need of a home or food)
Feeling like you need to take care of a person
These influences can be present in one or both parties, but codependency requires both partners actively supporting it. For example, you may feel that your loved one would die of a drug overdose without you there to monitor their use or buy them safe and clean substances. On this same note, perhaps your loved one relies on your money to buy their drugs or alcohol.
So how can you break the cycle of codependency? You need to have the personal strength to stand up to your loved one and tell them you're no longer going to support their drug habit. Tell them they have to either quit using and get back on their feet or you will walk out the door. You are creating a sense of consequences for their actions and you have to go through with them.
This isn't going to be easy! They are going to cry, wheedle, beg, and try to manipulate you into not going through with it. They will be desperate to both keep you and their drug and will make a lot of promises and excuses. You need to hold them accountable for it and go through with your consequences if they fail.
What you'll find is that your loved one will immediately commit themselves to recovering from addiction. This is a major first step for both of you. Not only have you finally said "no" and broken the cycle of codependency, but they are willing to break their own cycle by getting help. Now the next step requires actually getting that help.
Helping Your Loved One Get Help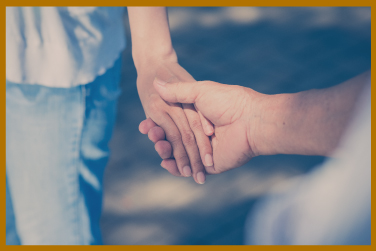 Once you've got your loved one ready to accept help for their addiction, you need to do what you can to help keep them out of the rut of addiction. This is also crucial for your personal needs as you have to identify the traits that allowed you to fall into this type of relationship and how you can avoid it in the future.
The process of treating a dual diagnosis may be necessary for this situation. Dual diagnosis applications of treatment apply to both mental health disorders and addiction at the same time by assessing both in one patient and utilizing powerful treatment methods, such as psychological counseling, withdrawal treatment, and behavioral adjustment techniques.
Due to the unique relationship dynamic, you will be heavily involved in your loved one's recovery. It can help teach both of you how to avoid falling victim to codependency in the future. It might even be able to save your relationship. However, neither of you can fall back into the groove of codependency or all that help will be for nothing.
Turn To Us For Help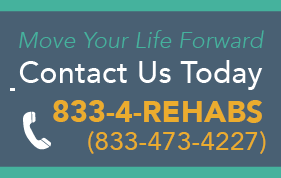 Breaking codependency can help you get the self-confidence you need to say "no" and can get your loved one into the treatment they need to life a healthy and drug-free life. To learn more about the process of dual diagnosis and anything else involved with rehab, please contact us at DrugRehab.org today. We can get you the help you need to fuel recovery.