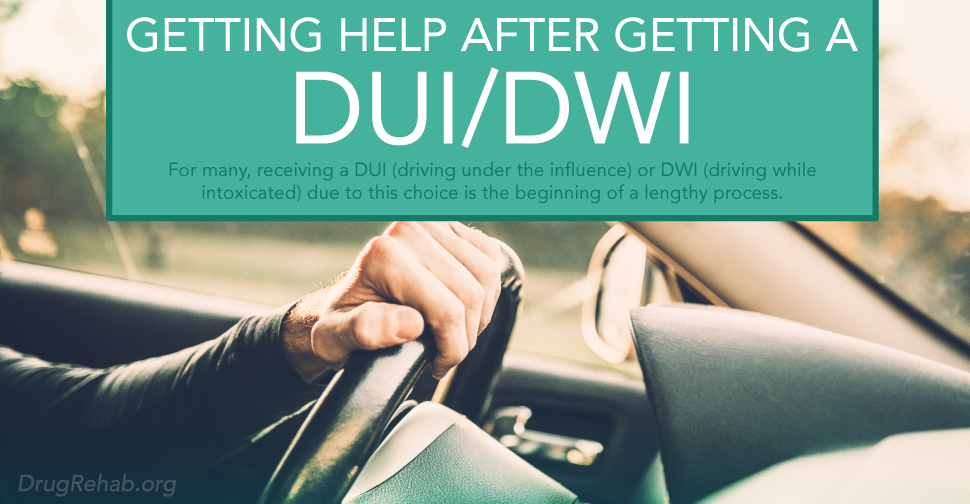 While many people understand the dangers associated with operating an automobile after consuming alcohol or drugs, far too many individuals still engage in this risky behavior. For many, receiving a DUI (driving under the influence) or DWI (driving while intoxicated) due to this choice is the beginning of a lengthy process.
These charges may result in a variety of court sentencing restrictions and requirements, including mandated 12-step group attendance, alcohol or drug education classes, and/or substance abuse treatment. While the alcohol or drug abuse that resulted in these charges may have been recreational or a one-time event, for many, it can serve as an opportunity to get them the effective treatment they don't yet know they need, offering them a chance at sobriety and a better life. The court may require you attend certain facilities, in other instances you may have to choose on your own; in this case it is very important to consider your specific life circumstances and concerns to ensure the best type and level of care.
Getting Help After Getting A DUI/DWI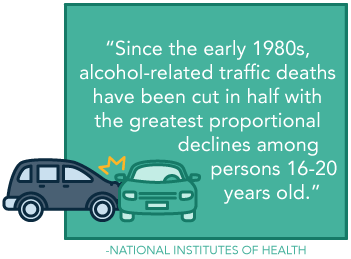 Despite its legal standing, prevalence, and acceptance within numerous social spheres, alcohol is not a benign drug. One of the most common and destructive ways in which this occurs is within circumstances regarding an individual driving after they have been drinking. In decades past, this behavior was more commonplace and even somewhat socially acceptable. Fortunately now, with the advent of more strident rules and social perspectives, this behavior has declined, as evidenced, in part, by statistics presented by the National Institutes of Health who reports that since "Since the early 1980s, alcohol-related traffic deaths per population have been cut in half with the greatest proportional declines among persons 16-20 years old."
Despite this apparent decline, many individuals throughout our nation make the ill-fated decision to get behind the wheel of a car after consuming some measure of alcohol or drugs; for many, this results in an arrest and charges of driving under the influence (DUI) or driving while intoxicated (DWI). In either instance, you may encounter legal troubles, resulting in mandatory obligations regarding drug and alcohol education or treatment. After this occurs, it is important that person fully understand their options and the ways by which they can obtain help.
What Are A DUI/DWI And What Happens When You Get One?
Laws regarding these charges vary state to state. Those under 21 may face a zero tolerance law. Some states have a zero tolerance for individuals over this age, meaning that any amount of substances over the legal limit (0.08 BAC) constitutes a singular offense, whereas some offer a distinction, with a lesser charge of driving under the influence (DUI), and a more severe charge of driving while intoxicated (DWI). Either of these charges may potentially stem from drug or alcohol use or a combination of both. Regardless of the distinction, to get there, a person had to have been using, and possibly abusing, either drugs and/or alcohol.
Prior to the official judgement, or included within the sentencing, a DUI/DWI offender may be required to have a substance abuse assessment and go to a treatment facility. This may occur in varying forms and length, depending on the results of the assessment and the sentence, which may be based on your blood alcohol content, any prior offenses, if anyone was injured or killed in the event, and past participation in a program. This may be part of a suspended sentencing arrangement or a condition of probation. Additionally, in some instances, a person may be required to attend 12-step meetings, group counseling sessions, or alcohol or drug education classes.
How Do I Begin To Get Help?
After receiving a DUI/DWI a person may be very affected emotionally and mentally, as the situation in its entirety can be very overwhelming and strenuous. Faced with court and legal costs, the stigma attached to the arrest and sentencing, and the impact on your family or career, you may be overcome and not know where to turn. In the case of certain legal directives, such as counseling or a alcohol or drug education class, the court will likely require that you enroll within a certain facility for these sessions, taking the guesswork out of it. If you're required to attend 12-step meetings, they will likely supply you with a list of current and local groups. If you're required to attend treatment, things may not be as cut and dry.
With less severe offenses, you may only be required to attend outpatient treatment, a form of treatment which allows you to remain at home, while traveling to the facility for a limited number of sessions within a set period of time. In more severe cases, such as in those with multiple offenses, a person may be required to attend inpatient drug rehab, most typically for 30 days. An inpatient program is residential based, meaning that you live on site for the duration of the treatment. The theory behind this is that multiple offenses speak to an ongoing problem or chronic abuse of drugs or alcohol, as could be characteristic of an addiction, a circumstance which often requires intensive care. Typically, in situations regarding rehab, a person is responsible for finding and paying for their own treatment.
What Are The Benefits Of Getting Help?
Firstly, in some cases, seeking and obtaining help or treatment on your own may signal to the judge your readiness to change and your recognition of the detriment of your ways. Secondly, in instances where treatment, counseling, and/or education classes are mandated as part of sentencing, the penalties for your DUI or DWI, such as court fees, a suspended license, or any jail time, may be reduced or eliminated should you attend. Should your license be revoked, successful completion of either of these things may allow for your driving privileges to be restored. On the other hand, should you negate these rulings, or fail to fulfill all the requirements, your license may not be reinstated and/or you may be required to appear in court again and suffer further legal repercussions.
Alcohol or drug education classes will not only educate you on the risks and dangers of substance abuse, but help you to learn better decision making skills, while putting the use and abuse of these substances within the context of your life. Perhaps you made a series of bad decisions within a single night, culminating in your getting behind the wheel. In this instance, any education or counseling you receive, should be viewed as a protective or preventative measure, staving off further, and more serious, instances of risky behaviors (such as operating a vehicle while using), abuse, or addiction.
On the other hand, many individuals who face charges do suffer from instances of abuse or addiction. This may force you to get help you might not yet realize you need. The good news is that a person doesn't have to readily choose treatment for it to be effective. The National Institute on Drug Abuse comments on this, asserting that "Treatment does not need to be voluntary to be effective. Sanctions or enticements from…the criminal justice system can significantly increase treatment entry, retention rates, and the ultimate success of drug treatment interventions." Though you may not have choose this path, enrolling in a treatment program may help to protect your life; your health, both physical and mental; and benefit you in countless other ways.
Are There Programs Specifically For DUI/DWI Offenders?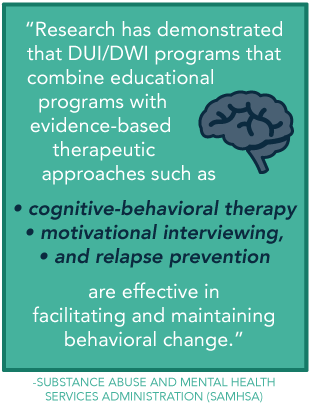 Yes. While you will likely be able to choose most any program, there are certain programs that are especially designed for DUI/DWI offenders. According to the Substance Abuse and Mental Health Services Administration (SAMHSA) "The N-SSATS Report," outpatient DUI/DWI treatment programs may be shorter than their traditional counterparts. Despite this shorter length, the report notes that these programs may be successful and that "Research has demonstrated that DUI/DWI programs that combine educational programs with evidence-based therapeutic approaches—such as cognitive-behavioral therapy, motivational interviewing, and relapse prevention—are effective in facilitating and maintaining behavioral change."
The report outlines the availability of these programs, based on 2012 findings on the then available 10,144 outpatient-only facilities. It found that:
One percent treated only these clients
36 percent offered care to these and other clients
The remaining 63 percent did not offer specialty services for these concerns.
While this is a starting point, there are yet other factors to consider when seeking treatment.
What Other Elements Should I Consider?
It is especially pertinent that those individuals with true concerns of substance abuse and addiction fully consider their options against their unique needs, so that they not only fulfill their sentencing requirements, but take advantage of the opportunity by receiving individualized and effective care. Other factors to consider are:
Employment status/obligations
Family situation and obligations
Current and past health and medical conditions
Severity of abuse/addiction
Presence of any co-occurring disorders
What your support system is like
Oftentimes, in cases of drug and alcohol abuse or addiction, a person may have a co-occurring mental health disorder. The SAMHSA report speaks of this, "Studies of this population show that DUI/DWI offenders are at high risk for having comorbid psychiatric disorders, multiple substance abuse problems, and among repeat DUI/DWI offenders, neurocognitive impairments." Taken into consideration, this makes clear the imperative for effective dual diagnosis care that can treat a person's co-occurring disorders. Fortunately, the aforementioned treatment modalities have all been proven to be effectual in this capacity. Whatever the specifics of your life, strive to view this circumstance as an opportunity for positive change.
Find The Road To Treatment

Whether you're looking for a program only to satisfy court requirements, or if you're doing this alongside of a genuine need for addiction treatment, our staff at DrugRehab.org can help direct you towards the resources and options you need to make the best decision. Contact us today.
For More Information On Alcohol Abuse And Addiction, Be Sure To Check Out These Additional Resources From DrugRehab.org:
---
Sources
Substance Abuse and Mental Health Services Administration — The NSSATS Report: Types of Services Provided by Programs for Driving Under the Influence or Driving While Impaired Clients