More than half of teenagers who use prescription stimulants such as Adderall® are abusing the drugs for nonmedical purposes, according to a study by the University of Florida.
The study analyzed data from a national survey of 11,048 youth ages 10-18 (the National Monitoring of Adolescent Prescription Stimulants Study). About 7 percent of all respondents — 750 adolescents — reported past month use of a prescription stimulant designed to treat Attention Deficit Hyperactivity Disorder (ADHD). And 54 percent of those adolescents say they used ADHD medicine in ways that were not prescribed, i.e.:
Taking more pills than prescribed by their doctor
Using someone else's stimulant medication
Smoking, snorting or sniffing the medication to get high, instead of taking it orally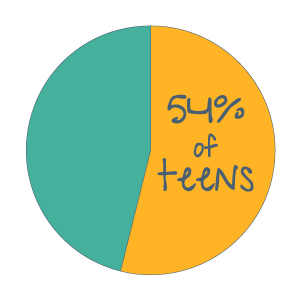 "This is a significant finding. Fifty-four (54) percent of these teens met one or more criteria for misuse of prescription stimulants they were using in the past 30 days," says Linda B. Cottler, Ph.D., who co-authored the University of Florida study led by her student, Yanning Wang.
"I think parents need to be aware of what is happening. They need to tell their children not to take meds from other people and they need to lock up their medications," says Cottler, chair of the department of epidemiology at the University of Florida and a dean's professor and associate dean for research in the College of Public Health and Health Professions.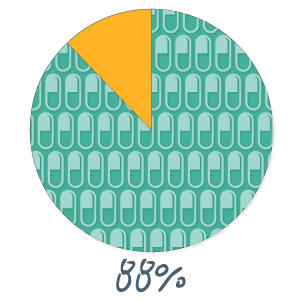 The vast majority of teens who report misusing prescription stimulants — 88 percent —say they got the medication from someone else, according to the study.
The second most frequent form of misuse was taking more medication than prescribed, reported by 39 percent of the adolescents surveyed.
Addiction, Other Health Dangers Linked to Abuse

Abusing ADHD drugs can lead to harmful consequences, from irregular heartbeat to intense paranoia and dangerous elevation in body temperature, experts say. Addiction is also a risk when the drugs are taken in high doses, since they activate the brain's reward/pleasure center and cause some users to repeatedly seek a euphoric high.
"The caution with stimulants is that the therapeutic dose range is narrow — small doses are helpful but large doses cause side effects which can be dangerous or even fatal," says Sharon Levy, M.D., F.A.A.P., Associate Professor of Pediatrics at Harvard Medical School and past chair of the American Academy of Pediatrics Committee on Substance Use and Prevention.
"Kids who crush pills in order to snort or inject them are delivering a high dose of stimulant to the brain very rapidly to achieve psychoactive (euphoric) effect. These kids are at the highest risk of developing side effects and addiction," says Levy, who is also the Director of the Adolescent Substance Abuse Program (ASAP) at Boston Children's Hospital.
While large stimulant doses pose the greatest danger, Levy says anyone who takes the drugs without medical supervision is at risk.
"Patients prescribed stimulant medication should always be closely monitored," Levy says. "Kids who take stimulants without this kind of supervision are playing with fire."
Levy stresses, however, that ADHD medications are safe when taken as directed by a physician. "Patients prescribed stimulants appropriately for the treatment of ADHD are actually at very low risk of developing addiction, and there is some evidence that treatment of ADHD, including stimulant medication, may actually lower their risk of developing addiction to other substances like marijuana or alcohol," Levy says.
A Circle Of Risk-Taking
Teens who exclusively use stimulant drugs for nonmedical purposes (they don't have a prescription) are more likely to live in rural areas and have friends who try prescription stimulants, according to the University of Florida study. They are also more likely to have conduct problems, smoke cigarettes, drink alcohol and use illicit drugs.
"But the biggest predictor by far was having close friends who had tried stimulants," Cottler says. "Non-medical users were nine times as likely to have close friends who had tried stimulants, compared with their peers who did not use the drugs at all."
Rise Of ADHD Expands Access To Stimulants
Today the availability of prescription stimulants is greater, as more children are being diagnosed with Attention Deficit Hyperactivity Disorder. An estimated 11 percent of young people 4-17 years old (6.4 million children) have ADHD — a behavioral condition characterized by inattention, impulsivity and hyperactivity.
Rates of ADHD diagnosis have risen steadily, increasing an average of 3 percent annually from 1997 to 2006 and 5 percent annually from 2003 to 2011 (most recent data available), according to the Centers for Disease Control and Prevention.
To improve attention and behavior problems, doctors typically prescribe stimulant drugs such as amphetamines (Adderall®) and methylphenidate (Ritalin® and Concerta®). Behavior therapy can also help reduce symptoms of ADHD.
"Low doses of stimulants increase alertness and attentiveness, and can dramatically change outcomes for children and adults with ADHD who have difficulty in regulating their attention," Levy says.
But abuse of the drugs for recreational purposes, and to improve academic performance and manage stress, is increasingly common. For example, one in five college students report abusing prescription stimulants at least once in their lifetime, according to a 2014 survey by the Partnership for Drug-Free Kids. Young adults were most likely to abuse Adderall® (60 percent) and Ritalin® (20 percent).
While ADHD drugs may boost alertness, "studies have found that they do not enhance learning or thinking ability when taken by people who do not actually have ADHD," according to the National Institute on Drug Abuse (NIDA).
"Also, research has shown that students who abuse prescription stimulants actually have lower GPAs in high school and college than those who don't," NIDA notes.
Cottler says the University of Florida study can help experts create targeted educational programs for two types of teenagers: those who exclusively use stimulants non-medically, and those who use both their own ADHD medication as prescribed and experiment with some form of non-medical use.
Changing the misconception that prescription drugs are less harmful or addictive than other drugs will also help prevent stimulant abuse, Cottler says.
"We found that from our focus groups too. Even adults think that because they are prescribed drugs and they can look them up and find out the adverse reactions, they are more in control," Cottler says. "There's a myth about it. They really feel (prescription drugs) are not as dangerous."
The University of Florida study, "Differentiating patterns of prescription stimulant medical and nonmedical use among youth 10–18 years of age" by Yanning Wang, Linda B. Cottler and Catherine W. Striley, was published in the journal Drug and Alcohol Dependence, 2015.