What Does Dual Diagnosis Mean And How Common Is It?
The term "dual diagnosis" (also sometimes called "co-occurring disorders," or "comorbidity") may sound intimidating or even frightening. However, dual diagnosis simply means that a person has both a substance abuse problem and a mental health issue at the same time.
A recent survey by the Substance Abuse and Mental Health Services Administration (SAMHSA) indicates that over 18% adults report some kind of mental illness. In addition, more than 8% of adults report a substance use disorder. While not everyone with a mental illness also has a substance abuse problem or vice versa, in the United States altogether almost 8 million people over age 18 report having both a mental health issue and a problem with substance abuse. Including adolescents, millions more are effected. After depression, anxiety disorders collectively are the most common mental health issues among people with substance use disorders.
What Are Common Types Of Anxiety Disorders?
If you or a loved one is dealing with an anxiety disorder as well as substance abuse, you are not alone. According to the National Institute on Drug Abuse (NIDA), people with anxiety disorders experience substance abuse or dependence at a rate almost two times higher than the general population. In addition, individuals struggling with substance abuse are also roughly two times more likely than average to be struggling with an anxiety disorder.
While any type of anxiety disorder can accompany substance abuse, research indicates that the three most common anxiety disorders in people with any kind of alcohol or drug use disorder are:
Specific phobias (extreme fear of a particular thing, place, or situation that is mostly harmless)
Social phobia (significant anxiety and self-consciousness around interactions with others)
Generalized anxiety disorder (extreme worry about everyday activities)
Drug Induced Symptoms Or Dual Diagnosis? Understanding The Difference
Withdrawal symptoms vary from substance to substance and person to person, but may include nervousness and agitation, and other negative physical or emotional states. While these symptoms may look very much like anxiety, they are the result of a person stopping use of alcohol or drugs and do not necessarily mean that someone has an existing anxiety disorder.

In addition, the effects of coming off alcohol or certain substances can mimic some of the symptoms of an anxiety disorder. Assessment for anxiety disorders should occur only once a person is no longer actively using or going through withdrawal from drugs or alcohol. Therefore, it is important for someone entering treatment to be properly monitored and evaluated by a skilled team of experts.
Which Comes First – Anxiety or Substance Abuse?
There are several ways by which someone may come to have a dual diagnosis of anxiety and a substance abuse disorder:

In the first example above, a person with an existing anxiety disorder then develops a substance abuse problem. For such people, substance abuse may grow out of an attempt to self-medicate or cope with their feelings of fear, worry, panic, or dread. Research consistently shows that three out of four individuals with a dual diagnosis of anxiety and a substance use disorder fall into this category.
The second example applies to a person who first has a substance abuse problem and then goes on to develop an anxiety disorder. In this situation as a person begins to experience the symptoms of an anxiety disorder as their use of alcohol or drugs escalates and impacts their physical, emotional, or cognitive functioning. According to results compiled from several large-scale national health studies, people with the most severe substance use disorders – who are only able to function normally when using the substance and who experience withdrawal symptoms when not using the drug – experience the highest rates of all anxiety disorders.
A third possibility is that a person develops both an anxiety disorder and a substance use disorder simultaneously. In such cases where the two issues develop together, it may be in response to external stressors, or as a result of unique individual characteristics. While less is known about this pattern of anxiety and substance abuse, people who have survived physical or emotional trauma may be particularly vulnerable.
Anxiety And Substance Abuse – A Self-Perpetuating Cycle
In all of the patterns described above, the symptoms of anxiety and the abuse of alcohol or drugs ultimately become intertwined. A person may use a substance to avoid the negative emotions they experience when feeling anxious. While substance abuse may temporarily numb those feelings, or even create feelings of euphoria, the negative emotions inevitably return.

Without healthy coping skills, feelings of panic, anxiety, and dread can create a situation in which further substance abuse is likely, setting up a self-perpetuating cycle of anxiety and substance abuse. Regardless of the order in which someone develops an anxiety and substance abuse, it is important to understand that without appropriate intervention the two problems can maintain and reinforce each other.
Finding The Best Treatment Options
It can be a challenge to address either an anxiety disorder or a substance abuse issue on its own. When a person experiences the two together, however, it is even more important to take the time to educate yourself and learn about the treatment options available. Seeking the right kind of professional treatment for you or your loved one is key to successfully overcoming both anxiety and substance abuse.
In the past, traditional treatment methods focused first on addressing substance abuse before any mental health issues. However, research now shows that the most effective treatments for anxiety and substance abuse use cognitive behavioral therapies to treat both conditions at the same time. Such programs help the person struggling with both anxiety and substance abuse learn new ways of coping with their anxious feelings, helping to break the cycle of self-medication.
In addition, preliminary research into in "mindfulness" (meditation with a deep focus on the present without judgment) also shows promising results. By encouraging thoughtful awareness of one's physical and emotional reactions, this kind of training may also help break the pattern of reacting to anxiety or emotional distress with substance use.
Some studies do indicate that for particular anxiety disorders co-occurring with substance abuse, certain medications can improve both the symptoms of anxiety and substance use outcomes. Medications to treat anxiety may be harmful, however, if an individual experiences a relapse of substance abuse while in treatment. Further, some anti-anxiety medications, such as benzodiazepines, have a higher potential for being abused. It is important to discuss the risks and benefits of other types of anti-anxiety medications with a trained medical professional.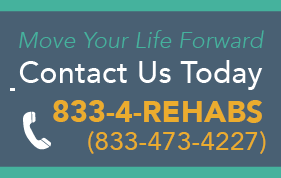 At Drugrehab.org, we can guide you to the top-rated treatment centers with the right experience and expertise for you or your loved one. Please contact us today to learn more about your treatment options and get the help you need in overcoming anxiety and substance abuse.