America's Leading Cause of Accidental Death is Now Prescription Drug Overdose, CDC says
The stories are painfully familiar in American life.
A student athlete injures his leg playing football, gets addicted to opioid painkillers and progresses to heroin.
A suburban mother, the victim of a car accident, finds relief from the powerful narcotic OxyContin. She loses her insurance coverage and switches to heroin to soothe her pain.
Teenagers raid the family medicine cabinet and swap pills at house parties. A few of them begin a deep descent into drug addiction.
America is facing an unprecedented epidemic of prescription drug abuse, overdose deaths and rising heroin use among people addicted to opioids.
More Americans died from drug overdoses in 2014 than any previous year on record, according to a report released this month by the U.S. Centers for Disease Control and Prevention (CDC). There were 47,055 drug overdose deaths in 2014 in the United States, an all-time high and a 6.5 percent increase over 2013.
Opioids – primarily prescription painkillers and heroin – were involved in 61 percent of all drug overdose deaths in 2014. The rate of fatal opioid overdose has tripled since 2000, the CDC reported.
---
"Opioid disorders have reached alarming levels throughout our nation, and we must work together to overcome this serious public health threat," said Kana Enomoto, Acting Administrator of the Substance Abuse and Mental Health Services Administration (SAMHSA).
"It takes collective effort from all parts of our communities to educate people about this problem and help prevent it," Enomoto said. "Everyone needs to know how to identify people with opioid disorder, help them find treatment, and know how to help prevent overdose deaths."
15-YEAR INCREASE IN FATAL OVERDOSES
Death from accidental prescription drug overdose has surpassed car accidents as the leading cause of unintentional death in the United States, according to the CDC. In 2014, there were approximately one and a half times more drug overdose deaths than deaths from motor vehicle crashes, the CDC reports.
The agency notes two interrelated trends: a 15-year increase in overdose deaths involving prescription opioid pain relievers, and a recent surge in illicit opioid overdose deaths, driven largely by heroin.
"These findings indicate that the opioid overdose epidemic is worsening," the CDC notes in its Morbidity and Mortality Weekly Report, published January 1, 2016. "There is a need for continued action to prevent opioid abuse, dependence, and death, improve treatment capacity for opioid use disorders, and reduce the supply of illicit opioids, particularly heroin and illicit fentanyl."
West Virginia had the highest rate of drug overdose deaths in 2014, with 35.5 deaths per 100,000 people, followed by New Mexico (27.3), New Hampshire (26.2), Kentucky (24.7) and Ohio (24.6). Fourteen other states had statistically significant increases in the rate of drug overdose deaths between 2013 and 2014, the CDC noted.
GATEWAY TO HEROIN USE?
Abuse of prescription opioid drugs such as OxyContin and Vicodin is a key reason for increased heroin use, according to drug experts and law enforcement officials.
Both heroin and opioid painkillers are derived from the same opium poppy plants, bind to the same receptors in the brain and have similar euphoric effects. People who are addicted to prescription opioids sometimes turn to heroin as a cheaper, more accessible opioid — although illegal and unregulated.
"The increased availability of heroin, combined with its relatively low price (compared with diverted prescription opioids) and high purity appear to be major drivers of the upward trend in heroin use and overdose," the CDC notes.
Fatal heroin overdoses have more than tripled since 2010, from 1 death per 100,000 people to 3.4 deaths per 100,000 in 2014. The sharp rise in heroin deaths "is closely tied to opioid pain reliever misuse and dependence," the CDC says.
Nearly half of young people who inject heroin say they first abused prescription opioid drugs before feeding their addiction with heroin, according to three recent studies by the National Institute on Drug Abuse (NIDA).
"Many of these young people report that crushing prescription opioid pills to snort or inject the powder provided their initiation into these methods of drug administration," NIDA reports.
A half century ago, the typical heroin user was a young impoverished teenage boy whose first opioid drug was heroin. Today, the typical user is more likely to be a suburban, white middle-class young adult who previously abused prescription painkillers, according to a study published in JAMA Psychiatry in May 2014.
CALL TO ACTION
To reverse the current opioid epidemic, health experts recommend greater access to naloxone (Narcan), an effective antidote that can reverse an opioid overdose. They also emphasize the need for safer prescribing of prescription opioids and effective treatment for addiction — including medication therapies such as buprenorphine and naltrexone that can reduce strong opioid cravings and prevent relapse.
"Efforts to ensure access to integrated prevention services, including access to syringe service programs when available, is also an important consideration to prevent the spread of hepatitis C virus and human immunodeficiency virus infections from injection drug use," the CDC notes in its report.
SAMHSA publishes a free Opioid Overdose Prevention Toolkit for first responders, treatment providers and people recovering from opioid overdose. To access the toolkit, which was updated in 2016, click here:
http://store.samhsa.gov/product/Opioid-Overdose-Prevention-Toolkit-Updated- 2016/All-New-Products/SMA16-4742
To learn more about the safe use of prescription opioids — and how to handle an opioid emergency — click here: http://america-starts-talking.com
---
FREE HELP HOTLINES
1-800-NCA-CALL (800-622-2255) 24-hour helpline sponsored by the National Council on Alcoholism and Drug Dependence.
1-800-662-HELP (4357) 24-hour National Drug and Alcohol Abuse Hotline offering treatment referral services to people seeking treatment and other assistance; sponsored by the Center for Substance Abuse Treatment (CSAT)
1-833-473-4227 24-hour hotline providing free, confidential referrals to treatment programs and rehab clinics nationwide. Sponsored by DrugRehab.org.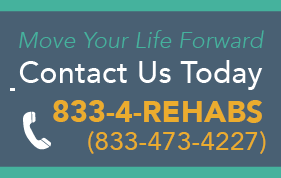 ---