More schools are creating formal recovery programs for students battling addictions
---

Anne Thompson Heller is the archetype of a serious scholar: she double-majored in sociology and metro urban studies, earned a bachelor's and two master's degrees, and is well on her way toward a Ph.D. in Human Development at the University of Connecticut.
The progression is striking for someone who was expelled from high school and arrested for heroin possession at age 18.
Thompson Heller discovered her potential – and the embrace of a sober community – at StepUP, a collegiate recovery program at Augsburg College in Minneapolis. While working on her recovery from addiction, Thompson Heller attended classes and joined sober revelry with her peers – from road trips and dances to movie nights and rollerblading along Lake Calhoun.
"StepUP allowed me to be a typical college student," she says. "We did all of the fun things that every other student did – we just did them without alcohol or drugs."
Thompson Heller recalls the "instant community" she felt with 60 fellow students who were treated for addiction before acceptance into the program.
"We all had similar goals: education and recovery," Thompson Heller says. "I didn't have to explain myself and my past."
Increasingly, colleges and universities are embracing sober communities like StepUP. Today there are 65 collegiate recovery programs nationwide – up significantly from just four programs in 2000 – and 75 more potential programs, as collegiate recovery efforts are being made "to gain footage with their universities toward becoming programs," says Patrice Salmeri, President of the Association of Recovery in Higher Education (ARHE).

The growth has been fueled by $10,000 start-up grants from the non-profit charity Transforming Youth Recovery, and also the replication of a model program at Texas Tech University.
Launched in 1986, the Texas Tech collegiate recovery program includes its own 16,000-square foot center on campus with study space, a meditation room, computer lab and well-equipped game room. There are dedicated recovery living dorms, eight full-time staff and services ranging from dietitian-led nutrition seminars to sober study abroad. All 125 students in the program are required to attend weekly 12-step meetings, participate in service projects, and maintain a 3.0 GPA.
"Every university in the nation needs a collegiate recovery program," says Thomas Kimball, Ph.D., a professor at Texas Tech, where he also serves as Director of the Center for Collegiate Recovery Communities.
"We are finding that if students in recovery are given the kinds of support that other specialized students often receive (such as veterans & athletes), they do incredibly well," Kimball says.
"I like to say that I will put my 125 students in recovery (at Texas Tech) up against any group of students across the nation. They will outperform other groups as far as GPA and graduation rates. They will also do an incredible amount of service and helping others who suffer."


Texas Tech used sizable federal grants to support and mentor dozens of colleges as they established their own recovery programs (other pioneers of the campus recovery movement include Brown University, Augsburg College and Rutgers University).
Growing awareness of America's current addiction epidemic is also driving more colleges to take action, Salmeri says.
"In various pockets across the country, we're seeing a big shift to the point where some states are requiring colleges to have these programs," says Salmeri, who also directs the StepUP program at Augsburg, the nation's largest residential collegiate recovery program.
Salmeri notes that Texas and California now mandate collegiate recovery programs at public institutions, and North Carolina is funding the development of six new programs.
A Population at Risk
While many students do not abuse alcohol and drugs, partying is still synonymous with college life.
Each year, about 1,825 students between ages 18-24 die from alcohol-related causes, according to the National Institute on Alcohol Abuse and Alcoholism (NIAAA).
More than 690,000 college students are assaulted by another student who had been drinking, and nearly 100,000 students are victims of alcohol-influenced sexual assault.

Drinking also jeopardizes academic performance. An estimated 25 percent of college students say their drinking resulted in missed classes, falling behind and receiving lower grades, NIAAA reports.
As a group, young adults have the highest rate of substance use disorders, according to the 2014 National Survey on Drug Use and Health. An estimated 16.3 percent of people ages 18-25 are dependent on or abuse alcohol or illicit drugs – double the incidence in the overall population (8.1 percent), according to the survey.
Safe Harbor on Campus
"I don't want to go to college because I don't want to go back to the bar." That's the refrain of many young adults in recovery and at risk for relapse, according to Salmeri.
"Some have been to hell and back and almost died," she says. "And when they find that they really do enjoy learning, they're serious about their education. "Their parents have already paid for treatment, counseling, fines – and in some cases, mortgaged their houses."
Many students in recovery have previous experience with the criminal justice system and periods of homelessness, according to a nationwide survey of 486 students enrolled in 29 different college recovery programs (Laudet et. al., published in the Journal of Substance Abuse Treatment, April 2015). They often have co-occurring disorders and severe drug or alcohol addiction. But the right support can be a life-changer.
"Now they have an opportunity to show the world and their circle of influence what their potential is," Salmeri says. "This is really an invitation to thrive."
To help students stay in school and maintain recovery, most programs offer professional counseling and education on coping skills/relapse prevention. Drug-free housing options are available at a handful of institutions such as Augsburg College, Texas Tech and Rutgers University. Programs typically require attendance at 12-step or other peer support meetings (some period of abstinence, usually 3-12 months, is required for acceptance into most college recovery programs).
"Students in recovery do best when they feel like they belong to a community of people who understand them and they can relate to," says Kimball.
Service and socialization are key elements of the programs. Some universities host events such as sober tailgating and "can get up to 500 students" when they invite anyone on campus who doesn't want to drink, Salmeri says.
Measuring Success

Amid the explosion of college recovery programs, research within the field is still very new, Kimball says.
Although no systematic research or longitudinal studies have examined the programs, Kimball says that site results are highly encouraging.
"We have program to program evidence that relapse rates are very low and retention and graduation rates are high for all programs across the nation," Kimball says. "Part of our challenge is to continue to expand the research to measure the effectiveness of (college recovery) programs not only for students within them but also students who graduate from our programs over time."
At Augsburg College, 93 percent of the students involved in collegiate recovery remain abstinent while in the program, Salmeri says. She's also in contact with hundreds of recovery alumni and notes they are "clean and sober, living wonderful lives."
Students in the Texas Tech recovery program had an average GPA of 3.18 – well above the undergraduate average GPA of 2.93 (Harris et al., 2008). Their graduation rate of 70 percent exceeds both the school's average of 60 percent and the national average of 55.9 percent (National Center for Higher Education Management System, 2010).
Thompson Heller, the doctoral student in Connecticut, credits the StepUP recovery program at Augsburg College with guiding her life's course.
"I used to say that StepUP held my hand for awhile and let me go when I was ready," she says. Today Thompson Heller has achieved 12 years in long-term recovery, is newly married and excited to earn her Ph.D. in Human Development and Family Studies in 2017. She says she'd love to continue her work supporting recovery communities and collegiate recovery student development.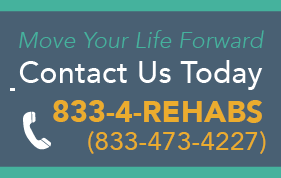 "I had firsthand experience how the collegiate recovery program changed my life," Thompson Heller says. "I feel like I grew up there, being in a community with all of my friends and supportive staff and counselors. The tremendous support allowed me to figure out who I was and who I wanted to become."