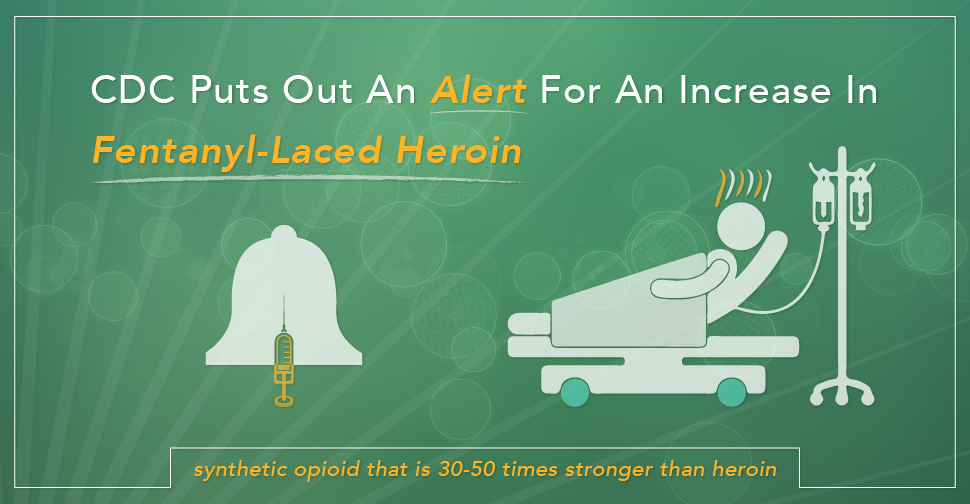 As reported by Time magazine in July 2015, heroin abuse has increased 63% between 2002 and 2013, while heroin overdose deaths have quadrupled. And more than 8,200 people died from heroin overdoses in 2013 alone.
Recently, there has been an alarming spike in fentanyl-laced heroin overdoses. Fentanyl is a synthetic opioid that is 30-50 times stronger than heroin and which is commonly mixed with cocaine, heroin, and other drugs. The mixing of fentanyl in heroin increases it potency and the Centers for Disease Control and Prevention (CDC) has reported that it has resulted in the rise in accidental overdose deaths.
The Dangers of Fentanyl
Fentanyl is an extremely powerful drug that can rapidly kill those who are abusing it. Fentanyl is 50-100 more times more powerful than morphine and is medically-useful in treating the chronic pain associated with advanced stages of cancer. Unfortunately, its potency has made it a popular drug to "lace" with heroin.
And this problem has gotten worse because drug-makers are now finding fentanyl from non-medical sources. This means that users are potentially getting an unknown concoction of drugs when they use fentanyl-laced heroin, which only increases its danger.
CDC Alert
The rapid rise of fentanyl-laced heroin has recently caused the CDC to issue a warning about this concern and the ways it has led to an increase in overdose deaths. The alert occurred after reports from the National Forensic Laboratory Information System revealed that there were 4,585 fentanyl seizures reported in 2014 alone. The CDC alert was issued in October 2015 and is an official CDC Health Advisory.
The Top 10
While fentanyl seizures can occur anywhere, the CDC has posted the top 10 states with fentanyl seizures. More than 80% of the fentanyl seizures originated from these 10 states in 2014:
10) Indiana: 133 fentanyl seizures
9) New Hampshire: 177 fentanyl seizures
8) Florida: 183 fentanyl seizures
7) Virginia: 222 fentanyl seizures
6) Kentucky: 232 fentanyl seizures
5) New Jersey: 238 fentanyl seizures
4) Maryland: 311 fentanyl seizures
3) Pennsylvania: 419 fentanyl seizures
2) Massachusetts: 630 fentanyl seizures
1) Ohio: 1245 fentanyl seizures
Those At Risk
The CDC states that an increased number of fentanyl seizures likely indicates an increased number of fentanyl overdoses. In fact, two of the top five states (Ohio and Maryland), have recently seen an increase in fentanyl overdose deaths.
The CDC has also stated that fentanyl is also a serious danger for first responders, public health workers, and law enforcement personnel. Their risk originates from coming into contact with unknown substances through the skin or accidental inhalation while on the job.
Unfortunately, a case in August 2015, saw law enforcement officers from New Jersey suffering from shortness of breath, respiratory complications, and even dizziness after coming into contact with unknown substances. The CDC recommends that law enforcement officials use the proper safety precautions and equipment when coming into contact with any type of substances.
Finding Help If You're At Risk
If you or someone you know is struggling from a heroin addiction, there is a potential of using heroin laced with fentanyl. Any type of drug addiction is a serious problem that needs to be addressed by professionals. Please contact us at DrugRehab.org to learn more about this serious problem. Our helpful counselors will help you find a solution that works for you.