Various barriers exist that can discourage people from getting help for an addiction to drugs or alcohol. These include social stigma, a lack of information about treatment options and cultural ideas, among others. One of the main barriers getting in the way of addiction treatment is the cost of a treatment program. This can be an important concern since it's an extra expense added to your regular budget.
But the cost of treatment doesn't have to be a barrier to starting over. There are many low-cost and even free addiction treatment programs you can take part in. Plus, health insurance is an important resource to fall back on. It often covers a large percentage of the cost of office visits, outpatient treatment, and even residential (inpatient) treatment. If you purchase health insurance through the Affordable Care Act marketplace, you are guaranteed coverage for this type of care because it is mandatory of all participating plans to include this type of coverage.
If you live in Puerto Rico, you are not excluded from the Affordable Care Act and its guidelines for covering substance abuse and mental health treatment. Puerto Rico chose to follow the act's guidelines, despite no requirement to do so, which is beneficial when you need treatment. There are insurance marketplace offerings that will cover you in Puerto Rico, including ones by Aetna. Choose a plan and you will have help paying for the treatment you need for substance abuse or addiction.
Aetna Coverage in Puerto Rico
In Puerto Rico, Aetna provides health insurance coverage with its companies First Health Network and Coventry. Both of these companies have a PPO health insurance plan that will cover a portion of your treatment costs, generally covering a higher amount if you stay within the plan's network, but still allowing you to visit out-of-network providers. The exact percentage of care the plan covers, in addition to premiums and other costs, will depend on the specific plan you sign up for.
These plans with either First Health Network or Coventry come with mental health and substance abuse treatment coverage through MHNet Behavioral Health, which has a network of relevant providers. MHNet works by having you get an evaluation with a doctor, who will recommend a certain plan of action for your treatment, which is supposed to be tailored to helping you individually overcome your addiction. The plan of action could also include treatment for a dual diagnosis that includes a mental health disorder. MHNet will then cover at least a portion of the care that's associated with the doctor's plan of action for you.
Help From Qualified Professionals
When you are covered by MHNet, you have access to a wide net of qualified behavioral health professionals who offer a range of treatments. Depending on your needs and the doctor's goals for you, you could meet with a professional in an office setting or go to an inpatient or outpatient treatment facility. Your care would be guided by a mental health professional or a medical physician. MHNet covers a variety of treatment types, including group therapy, rehab facility visits, psychotherapy sessions, and medication management. Once you have a plan and go through your evaluation, you will discover whether certain treatment options, such as detox, are available to you. MHNet also offers follow-up services after your treatment to help you stick with a life of sobriety.
Cut Costs With Insurance
When you sign up for an Aetna plan through the marketplace in Puerto Rico, you'll gain help with your treatment. A portion of your care will be paid by the insurance company, leaving you to only be responsible for a small amount. This is great news when you feel held back from going to treatment because of the cost. To save even more on your care, make sure you visit providers within your plan's network and that you gain authorization for certain kinds of care in advance. That way, you can't be denied coverage later, leaving you to foot the bill. Sign up for an Aetna plan and you'll have support toward the new life you're ready for.
F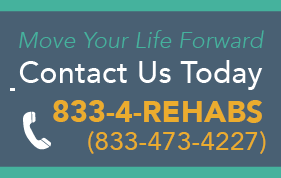 or help getting into a treatment plan that meets your needs or for more information on the best insurance plans for you, contact us today at DrugRehab.org.