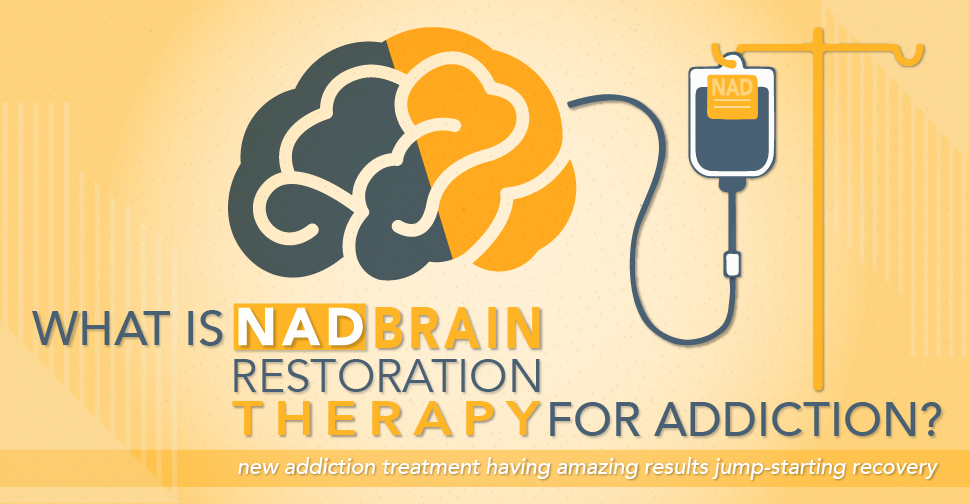 If you have struggled with a drug or alcohol addiction for years, you have had mild success with other rehab programs and have relapsed or perhaps you haven't found the right treatment for you. If you have ever heard of NAD Brain Restoration Therapy, you might be skeptical.
In this therapy, patients are given large doses of nicotinamide adenine dinucleotide (NAD), which is the co-enzyme for niacin and the fuel that helps cells in our bodies produce energy. The treatment replenishes your brain balance, relieves your withdrawal symptoms, and flushes out the drugs in your body. But is it too good to be true?
The First Clinic: Is A Facility Near Me?
Although this type of therapy is relatively new in the United States, the first clinic to open here was in Springfield, Louisiana in 2001. Sitting on a private estate and boasting 500 acres, the Springfield Wellness Center has claimed to treat more than 1,000 patients since 2001.
There is also another facility in San Diego and also Los Angeles at the Center for Optimum Health. As word of this type of treatment spreads, there are expected to be more clinics available for this relatively revolutionary type of recovery.
So What Exactly Is NAD And How Does It Work?
When a person abuses drugs and alcohol, they deplete the body's naturally occurring levels of NAD. Studies have actually shown that those born with low levels of NAD have an increased likelihood for addiction and other chronic diseases later on in life.
For those struggling with an alcohol addiction, NAD helps alleviate symptoms of withdrawal, reduce the relapse risk, and also reduces cravings. It binds to opiate receptors and blocks the reception of opiates and endorphins while on drugs.
NAD is given to patients intravenously under the monitor and care of a professional. You may be asked to listen to music or read a favorite book or magazine or even watch a few movies during treatment to pass the time. The drug is then given to the patient as a slow drip.
About the only side effect that a patient might experience is if the flow of the drug is too fast. This results in the patient not feeling well very, but slowing the drip speed should alleviate this problem.
By giving the drug through IV, it bypasses the stomach and goes directly to the brain's opiate receptors. The nutrients then bathe the brain and produce very positive results. When the NAD is administered, it reacts with the oxygen in our cell's mitochondria to create energy for our heartbeat, movements, breathing, blood pumping, food digestion, and brain functions.
How Long Does It Take To Feel The Effects?
One of the surprising and exciting things about NAD treatment is the speed of its effectiveness. After just a few hours, many patients will feel more physically strong and positive about their life. It helps to replenish the balance in the brain and reverses damage brought on by drug or alcohol abuse.
Those who undergo treatments will have increased mental clarity and cognitive functioning, increased focus and concentration, a more positive state of mind, and increased energy. And studies have shown that these benefits can happen cold turkey and within days rather than weeks.
Most patients need about 6-10 days of infusion to feel their best. Treatment length varies depending on your addiction. Individual infusions can last between 4 to 6 hours. Six to ten days on a NAD treatment equates to a seven or eight month jump start on recovery.
Many feel so good after NAD treatment that they have no desire to continue using addictive substances. People that use NAD treatment are able to separate who they really are versus who they were when suffering from an addiction. This type of treatment is not just a detox, but a total transformation and will lead to a total state of sobriety.
Is There A Chance Of Relapse?
With any treatment program, there is a chance of relapse. The NAD treatment works best for those with an alcohol or opioid addiction, but it is recommended to get a "booster" every once in awhile.
After you have completed the initial program, you may need to come in and get a booster treatment for one or two days to strengthen the initial success. Your doctor or psychologist may also prescribe you a co-enzyme that can help you maintain higher levels of NAD in your body.
NAD: Is It Right For Me?
If other rehabilitation methods have not worked for you or if you are seeking help for the first time, then strongly consider giving this technique a try. It is important to remember that this treatment should also be supplemented with psychotherapy, group therapy, or an outpatient program or support group such as Alcoholics Anonymous or Narcotics Anonymous.
You may still have some underlying psychological problems (a divorce, abuse, PTSD, trauma, etc.) that have triggered your drug or alcohol addiction in the first place. Those negative feelings need to be addressed professionally by a counselor. Counselors can also be a great resource to keep you staying on track on your sobriety journey and can help you approach life with a different perspective. You can be taught how to make better and more positive choices in your newly sober lifestyle.
NAD And Your Recovery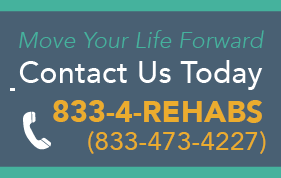 If you have been addicted to drugs or alcohol for years and want to give NAD a try, we're here to help. While there aren't many facilities to attend yet, we can find one that is nearest you or one that is right for you. Contact us today at DrugRehab.org. Make the decision to be yourself again today.