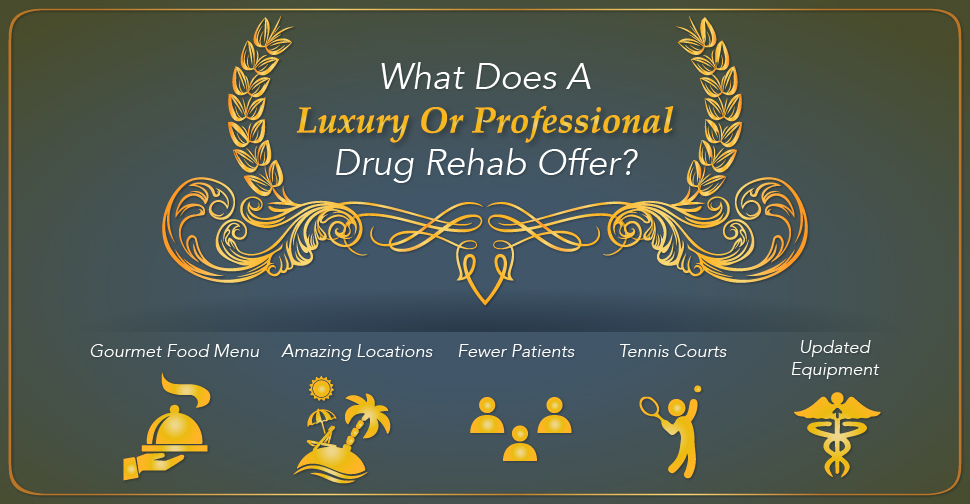 Drug addiction is a problem that impacts a wide spectrum of people. It isn't limited to just the cliched "drug addict" trope you see on bad television and in movies. It is a real medical problem that must be treated carefully and one increasingly popular method is checking into a luxury rehab center. These facilities offer people like you the chance to recover in a more luxurious environment.
Ways Luxury Drug Rehab Is Different
Luxury drug rehabilitation offers a lot of comforting services you don't find in other inpatient or outpatient clinics. They are designed for people who want to relax and experience extreme comfort during a difficult and trying period. Typical services you might find in a luxury rehab center include:
Tennis courts
Swimming pools
Business centers
Mobile phones
Gourmet food menu
Up-to-date rehabilitation equipment
Many luxury rehab centers are designed to cater to upwardly mobile people who happen to suffer from a debilitating addiction. They offer business owners and other people the chance to stay on top of their career, while learning how to live a drug-free lifestyle.
That's what makes luxury rehabilitation centers a popular destination for many people. Often, these upscale treatment facilities feel more like a country club or vacation experience than they do a medically-necessary procedure. However, there are real medical benefits to attending a luxury rehab center.
Other Luxury Rehab Center Benefits
Beyond the diverse amenities you'll find in luxury rehabs lies multiple other benefits. These benefits create a more comfortable, relaxing, and beautiful visit. The following examples are just a small sample of what you can expect:
Smaller patient number – this means you'll have more individualized care by highly-trained professionals. Expect no more than a dozen people in a typical luxury rehab center.
Higher number of treatment specialists – luxury rehabilitation centers often have as many as five specialists on staff for each resident.
Amazing locations – luxury rehabilitation centers are usually located in surprisingly gorgeous locations, such as in the mountains or on a sprawling ranch.
These amenities can actually work towards making your recovery more successful. Studies have shown that people recover more fully when they are in a relaxing and comfortable environment. Essentially, this comfort helps alleviate stress and strain. And lower levels of stress have been connected with greater healing and, more importantly, increased rehabilitation success.
Being Treated In A Luxury Rehab Center
It's important to remember that staying at a luxury rehab center is a very serious situation. You will be recovering from a difficult drug addiction and will be going through several different treatments. Luxury rehab centers are designed to offer you multiple options, to ensure you get the care that you want and deserve. Typical treatment options in a luxury rehab center include:
Inpatient and outpatient therapy
Chemical detoxification
Dietary care
Psychological care
Physical health treatments
Personal and group therapy
12-Step meetings
Outdoor and adventure therapy
Dance and drama therapy
Yoga and medication
Drug abuse education courses
After care when you've checked out
Usually, luxury rehab centers will let you work with your rehabilitation specialist in order to create a personalized plan that works for your needs. This helps take the strain out of the situation and makes it less strenuous.
Typical Cost Of A Luxury Drug Rehab Center Visit
For many people, the cost of luxury rehab may seem impossible: a typical 90-day program can cost as much as $18-$25,000. People with more disposable incomes, such as company CEOs, may be able to foot this bill with no problem. However, it likely feels out of reach even for people who make good money, but simply can't afford that kind of investment.
Thankfully, there is hope: thanks to The Affordable Healthcare Act, every insurance policy must cover some portion of drug addiction and mental health rehabilitation. So, if you have some form of insurance, you may be able to check into a luxury drug rehabilitation program. Even with a relatively inexpensive Bronze level program, you may only need to meet a copay of $6,000 before the rest of your treatment is covered.
And even if you don't have health insurance, you may still be able to afford a program by utilizing a payment plan. Luxury drug rehab centers are usually more than willing to work with you to create a repayment program that works for your finances.
Don't Be Afraid To Get The Help You Need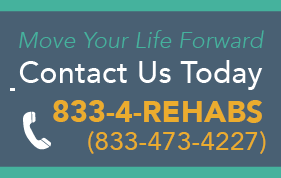 Many people are embarrassed to admit that they have a drug addiction problem. There is nothing to be ashamed of: in fact, if you admit you have a problem, you can take the next step by getting it treated. Contact us at DrugRehab.org to learn more about luxury rehab centers and how they can help you regain a drug-free life.