Addiction recovery is something that should be taken very seriously. The right rehab center can make or break your recovery experience. That is why we have made the process easier for you by ranking the best rehab centers in every state in the country.
Out of  the many Florida drug rehab centers, these have been most recommended by customers and experts. These lists are based off of a set criteria that includes staff helpfulness, treatment success, customer experience, and accommodation. We have also covered rehab centers in states such as Texas, California, and New York, but here we present the ten best rehab centers in Florida.
1. Transformations Drug and Alcohol Treatment Center: Delray Beach, FL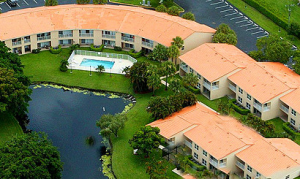 Transformations Treatment Center in Delray Beach is a rehabilitation center that truly goes above and beyond to give its clients a good experience. This is proven by the community feel that is evident there, referred to by the center as their "Florida Family." The center itself is very luxurious, and a private room and bathroom is guaranteed, as well as a resort feel and specialty treatment programs. It says a lot then, that in reviews from former customers, the facilities are secondary to the special atmosphere and individual treatment that they experienced there.
For more information on this facility go to https://www.transformationstreatment.center/
2. Fairwinds: Clearwater, FL

Fairwinds Treatment Center uses integrated treatment to ensure that family is a part of the treatment process every step of the way. This is something that is essential in ensuring that other aspects of your life are impacted as little as possible. This beachside community offers family therapy, individual treatment, dual-diagnosis treatment, and outpatient services. In keeping with the theme of a treatment program that is fully integrated with your life, they also offer sober living homes, day school, and are pet-friendly.
For more information on this facility go to https://fairwindstreatment.com/
3. The Recovery Village: Umatilla, FL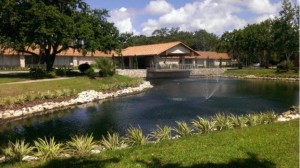 With a skilled and experienced staff of professionals, The Recovery Village is an excellent place to receive treatment for substance abuse, mental health, and eating disorders. As the name suggests, the Village is a recovery community with full amenities including gardens with ponds, a courtyard, and water features, as well as a pool, a gym, and other recreational areas. They have a strong social media presence through which alumni can communicate and share their stories, and a unique "live chat" option on their website so that they can help those who are looking for guidance.
For more information on this facility go to https://www.therecoveryvillage.com/
4. The Recovery Place: Fort Lauderdale, FL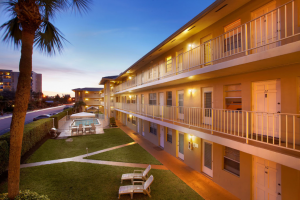 The Recovery Place is located in Fort Lauderdale, and offers the perfect amount of variety in its programs, so that there is something for everyone. There is a free family program, as well as free quarterly family weekends, and a very popular Christian rehab program that goes closely with Christian biblical principles to give the recovering addict a spiritual path to recovery. They also have a strong presence on social media, and a four-and-a-half star rating on Facebook.
5. A Road to Recovery: Port St. Lucie, FL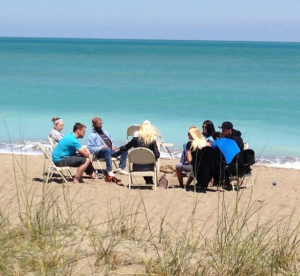 A Road to Recovery is an adult-only rehab center that seeks to give you a rehab experience in an environment that feels like home. They believe that people respond better to treatment when they are in an environment "where they feel safe, comfortable, and are treated with care, respect, and dignity." They are perhaps the most active rehab center on social media, with a presence on Facebook, Twitter, Pinterest, and Google+, where they have created an online community and received rave reviews to boot.
For more information on this facility go to https://www.aroadtorecoveryrehab.com
6. Bridging the Gap Recovery (BTG): Panama City Beach, FL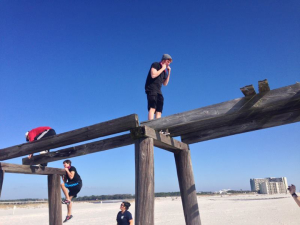 Like most rehab centers, Bridging the Gap offers all of the various expected recovery options, such as detox services, inpatient and outpatient treatments, interventions, and much more. But what sets BTG apart is how it takes advantage of its beachside location to show clients how they can have a fun and fulfilling life without the use of drugs and alcohol. This includes "sea-hab" and sober recreation activities such as snorkeling, kayaking, sailing, and more.
7. Lakeview Health : Jacksonville, FL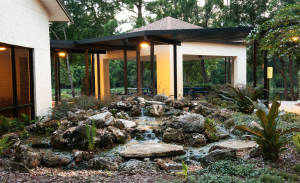 Lakeview Health ' resume is certainly impressive. They have a number of positive testimonials from former patients, both on their website and across the internet. They also have a number of certificates and awards, including a Best Practices Award from the Florida Alcohol and Drug Abuse Association for their LGBT treatment program. The staff-to-patient ratio at Lakeview is also one of the lowest in Florida and the nation.
For more information on this facility go to https://www.lakeviewhealth.com/
8. Just Believe Recovery Center: Jensen Beach, FL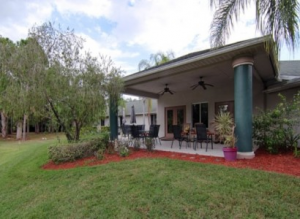 What makes Just Believe special is the way that they are able to step outside of the box to find the right recovery for their individual customers. Through a holistic approach, they help people to find recovery without excessive medication. They encourage forgiveness therapy, trauma, and grief therapy, and they also offer Eye Movement Desensitization and Reprocessing (EMDR), a popular new form of therapy.
For more information on this facility go to https://justbelieverecovery.com/
9. Counseling of Southwest Florida: Naples, FL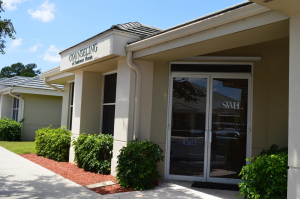 Counseling of Southwest Florida (CWFL) is an outpatient substance abuse counseling center for both teens and adults. As well as regular rehab counseling, they offer a counseling service for issues related to addiction, including legal issues. They have a number of professionals on hand to help you with whatever you are dealing with, and who can aid you every step of the way.
For more information on this facility go to https://www.counselingswfl.com/
10. First Step of Sarasota: Sarasota, FL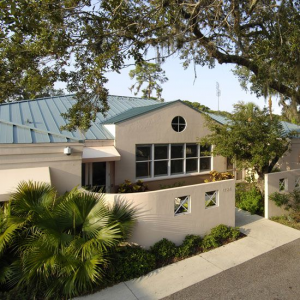 There are a number of First Step locations in Sarasota. The prevalence of this non-profit rehab service adds up to a high success rate for former addicts. They offer both outpatient and residential treatment at their various facilities. They call their treatment philosophy a "back-to-basics" approach that is second to none. And having been around since 1967, it is no wonder as to why they are so successful. When you go to First Step, you are always in safe hands.
For more information on this facility go to https://www.fsos.org/