Ibogaine As A Treatment For Opiate Abuse: A Brief History
The effects of ibogaine—a medication used to combat drug cravings—were found by accident in 1926, by a man, Howard Lotsof, who found that in taking ibogaine, he no longer wanted or needed to use heroin. Though Lotsof dedicated his life to advocating the use of ibogaine in treating substance abuse, it was not until the 1990s that the National Institute of Drug Abuse began funding efforts for pre-clinical trials to test and research the effects of the medication.
Unfortunately, testing ended early due to disputes over intellectual property rights, among other things. However, in the 1980s, ibogaine-assisted detox sessions were conducted by the Danish Drug Users Union, and out of these sessions was born in recent decades a "medical subculture," which includes former users and doctors and their efforts toward detoxification with the use of ibogaine.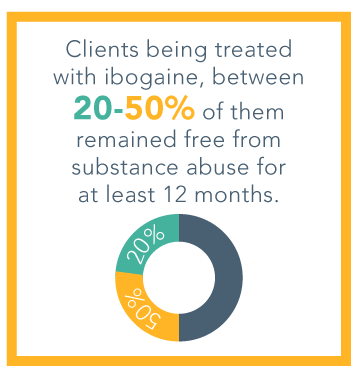 Ibogaine has been used for treatment of substance abuse for decades, according to the Global Ibogaine Therapy Alliance and can treat not only symptoms of addiction, it can take away users' withdrawal symptoms and cravings without side effects. Part of the reason that Ibogaine has had such a following, even without medical funding and approval in all countries, is that it reduces withdrawal symptoms considerably, as well as reducing tolerance to opiates.
Recent studies conducted by the Multidisciplinary Association for Psychedelic Studies (MAPS) have shown that of clients being treated with ibogaine between 20-50 percent of them remained free from substance abuse for at least 12 months. In short, ibogaine therapy has very effective results in treating withdrawal symptoms and should be strongly considered when treating victims of the opiate epidemic.
Seeking Ibogaine For Treatment Of Opiate Withdrawal: What You Need To Know
MAPS found that for those seeking treatment of opiate withdrawal, exploring options should include careful consideration of medications; this includes ibogaine. Because the drug is not an inhibitor of opiate effects, and instead works to enhance opiate receptors, it has the potential for overdose when administered in high doses (much like opiates). This is problematic for people seeking recovery from an addiction that could cause an overdose. Yet many people endeavor to use ibogaine in treatment because it provides relief from withdrawal symptoms and eliminates cravings. In other words, ibogaine can work when carefully administered in proper dosage, and when taken under monitored use.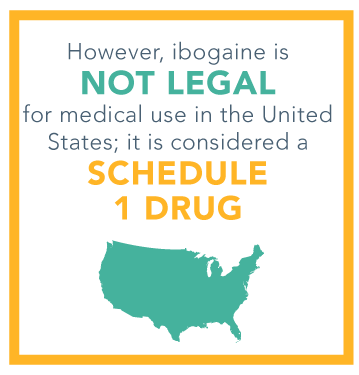 However, ibogaine is not legal for medical use in the United States; it is considered a Schedule 1 drug, or classified in the highest order of drugs for potential addiction and overdose risk. Many other countries have accepted it as an acceptable and even effective form of treatment for substance abuse, in particular for treating withdrawal symptoms such as those from opiate abuse. For more information regarding ibogaine, the risks associated with it, and a list of countries where ibogaine is accepted as a legal form of treatment, visit the ibogaine alliance site.
As mentioned previously, ibogaine is not harmful in small doses, but has very high potential for harm in larger doses due to the psychedelic state ibogaine induces in users. When users are considering ibogaine to assist in opiate withdrawal, they should remember to weigh all treatment options carefully before selecting it, and, perhaps most importantly, ensure they have medical care and assistance available during use.
Treating Opiate Withdrawal: Why It's Important
Opiates are a class of drugs used to treat a number of pain and physical ailments. These drugs come with a high potential for abuse and addiction due to the effect they have on users; a feeling of intense euphoria. Prescription opioids belong to the opiate class, and heroin is an illegal, narcotic form. In the United States alone, 435,000 people used heroin, and approximately 4.3 million abused prescription opiates in 2014, the U.S. National Library of Medicine reported. Abuse of prescription opiates means taking any unprescribed form (including those prescribed to someone other than the user), or taking prescribed opiates, but abusing the quantity of use.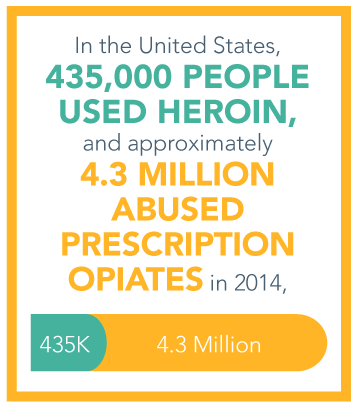 While individuals who slowly increase the dosage of their prescription opiates may not see this act as harmful to them, and as a potential for addiction and subsequent overdose, the hard fact is that prescription opiate addiction is real and it is harmful. Even for users who take an increased dosage of their prescription opiates over a period of a few weeks and are forced to stop taking the prescription when they run out of it, withdrawal can and probably will occur, and the effects can be severe. Some early withdrawal symptoms may include:
Agitation
Anxiety
Muscle aches
Increased tearing
Insomnia
Runny nose
Sweating
Later symptoms may also include:
Abdominal cramping
Diarrhea
Dilated pupils
Goose bumps
Nausea
Vomiting
While these symptoms are not necessarily life-threatening, they can be problematic for users and will require careful treatment therapy, which may include medication therapies, such as use of ibogaine. Symptoms left untreated may persist until treatment is sought.
Finding Treatment For Opiate Withdrawal: A Start
Abusing prescription opiates is a great and dangerous problem that has serious consequences. If you or someone you know is suffering from withdrawal, recovery is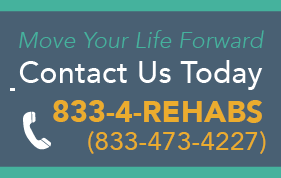 possible, and you can get the help you deserve. Contact us today at DrugRehab.org for answers and assistance.
Disclaimer: Ibogaine is currently not approved for any medical uses in the United States. The medical information provided on DrugRehab.org is not to be used or relied on for any diagnostic or treatment purposes. This information is not intended to be patient education, does not create any patient-physician relationship, and should not be used as a substitute for professional diagnosis and treatment. Please contact your physician for any questions you have related to Ibogaine.
---
Sources
Global Ibogaine Therapy Alliance– What Is Ibogaine?
Multidisciplinary Association for Psychedelic Studies– Ibogaine Therapy
U.S. National Library of Medicine– Opiate And Opioid Withdrawal