Getting on the right path to recovery can be difficult for the thousands affected by the disease of addiction. Finding the right care, however, and the most affordable services, can be equally difficult when approaching sobriety and adhering to that path to recovery. Along the way to a better life, sticking with the insurance coverage that can continue to provide adequate coverage for your treatments, prescriptions, and continuing aftercare needs, is imperative to the most conducive setting for getting better. Extra stress should not grace your doorstep as you enter treatment, so finding that silver lining in covering treatment costs must be given focus.
It may not be the most well-known healthcare insurance companies, but Medical Mutual is among those that provide coverage for substance abuse and dependency, as well as mental health services.
In an industry needing to take into account the hundreds of thousands of chemically-dependent individuals, Medical Mutual joins larger names in delivering similar coverage and a variety of thorough plans. Copays are generally low under the brand and many policies include specialize care, such as therapy in its many forms.
Medical Mutual Plans Cover Important Services Required in Recovery
Depending on your plan through Medical Mutual, many services that are highly important when it comes to approaching recovery, are covered. Though your copay may vary with your selected plan, services that will help with detoxification, residential stays in rehab centers, and even therapies, like cognitive behavioral therapy, are among covered addiction treatment option
Medical Mutual prides itself on being able to say that every plan covers at least some of the fees commonly incurred with rehabilitation program enrollment. This includes both inpatient and outpatient services, commonly with special focus on intensive outpatient care. Lengths of stay covered will differ with each plan, though most will cover 20 days of treatment per calendar year, whether inpatient stays or separate visits in an outpatient setting.
Looking into networks covered by your specific Medical Mutual plan can aide you in deciding where to attend your substance use treatment. But, many policies allow for out-of-network coverage when it is approved by the company beforehand. And while traditional rehab facilities may suit the average person in their needs for treatment, it should be noted that Medical Mutual will also cover alternative rehab approaches under many plans. These treatment plans may range from faith-based rehab to wilderness drug rehab, and should be approved as a covered treatment option before enrollment in a recovery program.
Get Help Today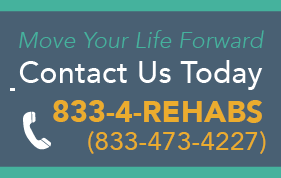 Seeking help for something as expensive as substance abuse and addiction treatment may seem more than daunting. With insurance coverage from Medical Mutual, rehab and other helpful services can be had with reduced costs and reduced stress to you.
If you need assistance in finding the best treatment or insurance policies for you, contact DrugRehab.org.