What Is Court-Ordered Rehab?
When you fall into the dark space of drug or alcohol addiction, it can be difficult to end the cycle and find the good in life again. Drug rehab is mandated when the criminal justice system decides the only way for a person to get help is by ordering it.
Drug abuse treatment can help you regain your confidence, rebuild your health, and create lasting skills and behaviors that will help you stay addiction-free. Without a court-order for drug rehab, many people never enter treatment.
Drug and alcohol abuse are rampant in our nation. New treatments are developed all the time, and drug rehabs have improved success rates for people who enter treatment programs in the last few decades. The sad truth is simply that many people don't get the help they need. Court-ordered treatment is the push in the right direction that so many people require to get better.
Is Court-Ordered Drug Rehab Effective?
When someone is legally pressured to get help for their drug addiction problem, the results tend to be extremely positive. The outcome is good if not better than individuals who weren't pressured legally to get the help they needed for their lives. The attendance rate of drug rehab programs for those who are obligated through legal means is almost flawless.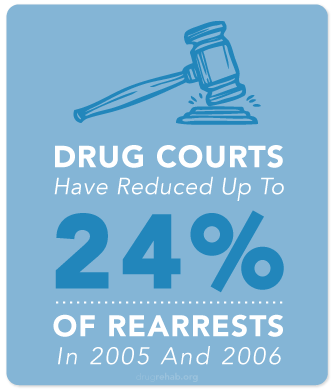 People who are ordered also stay in treatment for extended periods of time. This legal attendance can greatly affect how well the treatment works for them. Partly, this is because "people who struggle with addiction are often in denial about their situation and unwilling to seek treatment," according to Mayo Clinic.
Making treatment mandatory not only ensures that people will attend treatment, but that they will have a greater outcome from it as well.
Why Is There Court-Ordered Drug Rehab?
Public health and safety improve when addicted individuals are court-ordered to improve their lives. When treatment is legally pressurized, it can have impactful results, such as: avoiding future drug use, decreasing law-breaking behavior related to drug use, and can turn a life completely around. Some people need a supportive intervention at times in their lives, and court-ordered drug rehab can be just that.
Also, court-ordered drug treatment can help you if you're struggling with behavior due to drug abuse. This essentially means you may qualify for mandated drug treatment if:
You don't have an outstanding criminal record
The offense you were convicted for was nonviolent
You don't have a history of drug-related offenses, and sometimes if you do
The goal of the court system is to get addicted persons into treatment to ensure less drug abuse on the streets.
Are you or a loved one suffering from addiction?
Don't wait, get the best treatment options today
Call Now: (888) 352-0383
Does Court-Ordered Drug Rehab Work For Everyone?
The effectiveness of these programs depends on the individual and the rehab center. Each person's needs is unique, and treatment services should be lined up with the needs of the individual. There is no "one size fits all" when it comes to helping change people's behaviors, beliefs, and attitudes. At the end of the day, you have to be willing to engage in the healing process.
Around 60 percent of court-ordered individuals complete at least 12 months of a drug rehab treatment. Yet only 10 percent of people on parole or probation stay in a 12-month community-based drug treatment. Further, in one study from 1998, it was found that people who were issued court-ordered drug-abuse help used substances less often than people on probation.
When it comes down to it, you have to both want to overcome drug abuse, and find a drug rehab that will help you achieve that goal. At DrugRehab.org, we're confident we can connect you with a rehab center that will support you every step of the way.
What Happens In Drug Rehab?
Namely, you undergo a variety of treatment methods that will help you manage symptoms of withdrawal, deal with troubling thoughts, feelings and emotions, and change behavior for the better. It isn't easy to accomplish all of these necessary components of a full recovery, and that's why drug rehabs provide licensed, trained professionals to aid you every day.
If you're receiving treatment for addiction to a drug like opioids, you may need detoxification first. During this process, your body will flush out harmful toxins gained during drug abuse. Detox should not be attempted alone. At drug rehab, you'll have medical staff monitoring your vital signs and helping you safely wean off the drug until you can manage withdrawal. They will also administer any medication you may need to manage pain or discomfort.
Once detox is completed, you can begin your treatment program. This can include a number of different treatment modalities for a comprehensive approach to healing. Some evidence-based, effective methods offered at our drug rehabs include:
Drug Rehab Can Work For You Or Your Loved One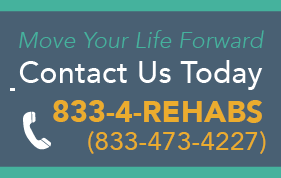 Court-ordered drug rehab can have transformative results, and improve your life, or the life of a loved one. A little pressure can help transform an individual to get the help they so desperately need.
Finding the right fit for you or a loved one can be essential to overcoming drug addiction. While a court order may feel oppressive, this legalized pressure can be a nudge in the right direction to overcome a great obstacle in your life. Contact us today at Drugrehab.org for more information. We want to help you improve your life.
For More Information Related to "Finding Court-Ordered Drug Rehab" Check Out Our Additional Resources:
Sources