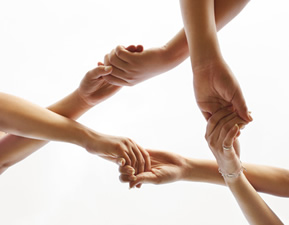 Millions of people are affected on a daily basis by drug abuse and alcoholism. Watching a loved one sink deeper into their addiction is a heart wrenching experience that has the power to adversely affect your life, too. Begging, pleading and rationalizing with your addicted loved one only leads to further stress, sadness and trauma. A treatment center can help transition your loved one from a point of denying his or her addiction to being able to accept it, understand it and work through the treatment program toward becoming clean and sober. During a treatment program for drug addiction or alcohol abuse, your loved one with be treated in the following ways:
Intake Process– When you and your loved one arrive at the treatment center, he or she will meet with an intake counselor. The counselor will take time to assess your loved one to help him or her receive the best possible treatment.
Detoxification– The detox phase of the treatment program differs for each individual. During this portion of treatment, your family member will be closely supervised and cared for as drugs or alcohol leave the body.
Individual Treatment– Each addict has a unique personality and set of physical, emotional and mental needs. Individual therapy provided by trained addictions counselors helps your loved one work toward recovery.
Healthcare– Drug addiction and alcohol abuse can lead to medical problems that must be addressed for the addict to recover. Your loved one will receive comprehensive mental and physical healthcare services during treatment.
How You Can Help Your Family Member
People start using and become addicted to drugs and alcohol for different reasons. Various types of treatment programs help meet the needs of each individual addict. Because your loved one has his or her own specific physical, mental, emotional and lifestyle needs, a treatment program geared to meet these needs can help them recover from their addiction. These types of programs provided by a treatment center can help you or your family member break free from addiction:
In-Patient Treatment– An in-patient treatment program can help address your loved one's needs in the most thorough manner. The length of stay and types of treatment offered are determined during the intake process.
Out-Patient Treatment– Many treatment centers offer out-patient treatment programs to provide continual support to patients who have finished in-patient treatment but require or request continued treatment. Programs such as these take place during the day, evenings or on the weekends.
Faith-Based Program– Families with strong religious beliefs can take part in treatment programs that support and encourage faith-based aspects as part of the program.
Age or Gender-Specific Programs– Addiction treatment programs geared toward teens provide important modalities that address the special needs of children addicted to drugs or alcohol. Likewise, women's and men's treatment programs can help support the recovery process of groups with specific needs.
Whether you are seeking help for yourself or for a loved one you've watched become controlled by drug addiction or alcohol abuse, a substance abuse treatment center can provide the hope so desperately needed. The individualized care provided addresses the addict specifically, providing service and treatment that addresses the whole person and not just the addiction. Make today the day you call to talk to an addictions counselor, or fill out an online form to initiate the process of getting help. Millions of people suffer each day as the result of addiction, but you and your loved one don't have to remain a part of that painful statistic.
Contact Drugrehab.org Today
If you've found yourself here searching for freedom from an addiction to drugs or alcohol you've come to the right place. Please contact Drugrehab.org today. We are dedicated to helping those stuck in the tangled web of addiction. We'll guide you out of this devastation and we're only a call away.
Call us today at the toll free number at the top of the page. If you feel more comfortable emailing us, please simply fill out our form in the right column. Start your journey with us now.