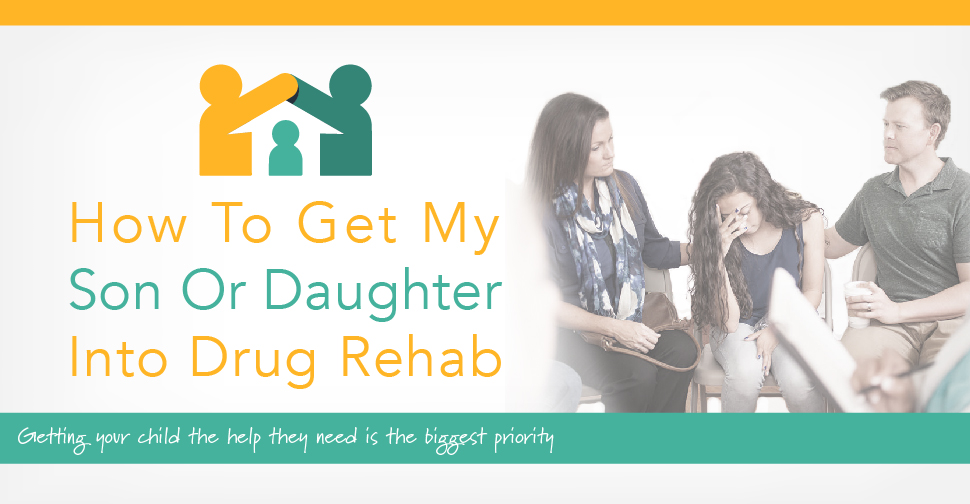 Having a family member who suffers from a drug or alcohol addiction can be a very trying situation, one that can oftentimes be mentally, physically, and emotionally exhausting. Watching someone you love fall prey to an addiction, especially when it is your child, can take a severe toll on you and your family. In many ways, this can be one of the hardest things you may ever contend with in your life. As the parent, you face a unique set of challenges and responsibilities as you determine how to best help your child find the care and support that they need.
Addiction Can Be An Emotional Roller Coaster
When a person is consumed with an addiction, their perspective and sense of reality is often clouded and a variety of very heady emotions—fear, loneliness, shame, self-hatred, or blame—can often be prevalent, which can further distort how they see and process the world around them.
These emotions are wrought deeply within the addiction itself; in fact, they can often be some of the very things that push a person towards drug and alcohol use in the first past. Not only this, but the drug and alcohol use and addiction may then further compound these emotions and increase their intensity, which continues to fuel this harmful cycle.
Not only does an addiction affect your son or daughter's emotional state, but it also can be very draining on yours. Seeing someone you love essentially self-destruct can be very devastating and leave you feeling helpless, especially when they don't see that they need help. Fortunately, there are things that you can do to help your son or daughter obtain the care they need to move forward and live a healthier, sober life.
Steps To Take When You're Preparing To Get Your Child Help
As we've discussed above, emotions can have a tendency to run high within these circumstances. As much as you want to get your child help, you have to realize that jumping the gun and moving too quickly can actually be detrimental to their chance of recovery. Here are things that you should do to prepare yourself and improve your chances of obtaining a successful outcome for your child.

Communicate: It can be very hard to have an open and honest conversation with someone who is suffering from an addiction. A person who lives this way may have a tendency to lie or cover up their behaviors. It can be hard to trust them. Regardless, you need to take the time to listen to them and be patient. Hear what they have to say—what they're afraid of, what they want, how they got here, and if and how they want help.
Don't expect them to say what you want to hear. Things might not go smoothly, they might not open up as much as you would like, emotions might run high, or they might not say anything at all. Try to be patient and remain calm. Sitting down and talking opens the door to further communication and begins to forge an understanding between the two of you that can become a foundation for the other steps to come. Even if they don't talk, you've made it evident that you care and that you are there for them—that is already making a difference, even if they don't let you see it.
This is important to remember, because all of these aspects of support come together to form a situation that is unique to each person. Just as no two people are alike, no two addictions are alike. This stands regardless of your child's age.
In order to address the problem head on and effectively, it is important that you keep this in mind. The more you learn about your child, the greater chances you'll have of getting them care that is specific to their needs. This also gives you a chance to find out information that can be helpful to the individuals that will be providing care to your child once you are able to enroll them in treatment.

Remain Informed: Rehabilitation is not an easy process. Getting a person to the point of receiving this treatment is also not an easy thing. Taking the time to understand the process can help things to go more smoothly and increase your chances of succeeding in helping your loved one to get the care they need.

Look Into Finances: This can be the point in which many people refrain from moving forward. People often get intimidated by the prospect of paying for treatment. If your child isn't covered by your insurance, look into getting them insurance. If they do have insurance through you, find out what it covers. Some facilities have different resources to help you with your financial planning. Contact them and let them direct you in how best to go about making treatment a reality.

Get Support: Talk to other people who have encountered situations that are similar to what your family is going through. Going to support groups, such as Al-Anon or Nar-Anon can help to grant you a better perspective and courage, while offering you encouragement and support.
Again, being the caregiver or family member of a person who suffers from an addiction can be daunting on many levels. If you're feeling overwhelmed and off-balance, reaching out to someone can be a good idea for you too—talking to a therapist or counselor may help you to find greater balance and strength, so that you'll be better prepared to face the road ahead of you. The stronger that you are, the stronger you can be for your loved one.

Reach out: Seek out other family members or friends who can help support you and your child both. An addiction can tear apart a person's life, but it can also impact the lives of those around them. Having a network of people with the common goal of supporting a person in working towards their sobriety can put you steps ahead. This network can also come in handy if you need to stage an intervention.

Ask Questions: Reach out to facilities and therapists. Find out how they treat addictions and what the different therapies and approaches are that they utilize. Remember that DrugRehab.org is always there for those in need.
Like we said, every person is different—finding a facility that is the right fit for your loved one's interests, temperament, situation, and addiction can make a vast difference in the measure of success that you'll see.
Be Mindful Of How You Approach Your Child And The Situation
At a young age, a child is taught to value their parents and listen to their opinion and guidance. No matter what our age, many of us still cling to this in some respect. For many people, it does matter what our parents think about us. Keep this in mind when you speak to your child, adolescent or adult.
The manner in which you carry yourself and portray your thoughts and worries can greatly influence the outcome of the conversation. Remember, sometimes when a person, especially a parent, tells a child to do one thing, their reaction is to do the opposite. It is very important that you help them to maintain perspective, but be mindful of how your frame your observations and comments about their life.
At any age, try not to trivialize your child's life. As a parent, with your experience and understanding of them, it can be easy to look from the outside in and see the error or simplicity of a situation. Even though it might seem that way to you, these same things can be very real and heavy to your child—they can be very important, overwhelming, or confusing. Try to be understanding of the things that influence their life and perspective.
Don't give in. Your emotions are drained, and this situation has likely zapped you physically as well. Sometimes it can seem easier to cave and take the easy way out. Don't compromise. Your child, at any age, needs you to stay strong and steadfast for them. Don't bargain with or bribe them. This can be tempting, but is in fact very counterproductive and these are short-term solutions at best.
Consider An Intervention
Though many people may be familiar with the term, a lower percentage may actually be aware of what the process entails or how to go about it. When a person is so steeped in denial and refuses to either acknowledge that they have a problem or acknowledge that they need help, despite pleading or numerous overtures, an intervention might be an option you should consider.
Keep in mind, when a person is addicted, they are not always thinking the most clearly or rationally. In the majority of situations, a person who struggles with an addiction has let their health and responsibilities fall to the wayside. During an intervention, a person's family and friends come together in an organized, patient, and compassionate setting to present them with the severity of the situation and options for changing their behavior and seeking help.
Planning: This is a situation where planning is essential. As we mentioned before, moving too quickly or being overly emotional can actually put both you and your child at a disadvantage. Even though you might be tempted to reach out in an impromptu manner, this can actually backfire on you and push the person farther away from both you and the help they desperately need.
Take the time to prepare yourself and anyone else involved in the intervention. Have a plan. Have a means of transportation ready. Consider that your child may become volatile or react in manner that is hard to deal with. If you're fearful that your child may react in a way that you are not comfortable with or adept at handling, consider enlisting the support and guidance of a mental healthcare worker that specializes in intervention (an interventionist).
Keep Your Emotions In Check: An intervention can be a very tumultuous time. People's opinions and emotions may get out of control—be mindful of keeping them in check. Strive to not be judgmental. There is a good likelihood that during the course of the addiction, your loved one may have done something to hurt you or mess their life up. It can be easy to point this out in a manner that is steeped in blame.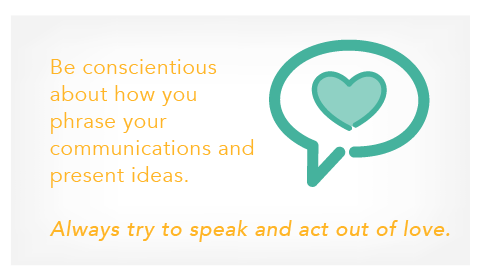 Be conscientious about how you phrase your communications and present ideas. Always try to speak and act out of love. When a person struggles with an addiction, they might feel alienated or even lonely. Being aware of your emotions, reactions, and responses helps to safeguard you, so that you don't push them away and make them feel these things even more.
Is It A Good Idea To Force Someone To Go To Rehab?
Though it is always preferable that a person choose rehab on their own, it is not always a viable option. An addiction is devastating to your health, and in certain cases, it can actually put a person's life in jeopardy. Here is when you need to consider what the repercussions will be if the person's drug or alcohol use continues. When a person's use is so severe, interceding on their behalf can not only prevent this damage, but it can save their life.
This is again a point where you need to remained informed on the subject and ask questions, especially in the case of an adult child. Laws vary from state to state, so take the time to find out what your options are. One option is a court-ordered treatment. Be prepared, as this route may potentially result in your child experiencing an extreme sense of betrayal, as you are essentially turning them into the authorities for their drug use.
This avenue oftentimes heavily impacts a person with the full reality of the situation—when they're faced with this, they're also faced with the reality that if they don't change their behavior, they could incur legal repercussions. This might be tough love, but at least it forces your child to contemplate the toll their addiction is taking and pushes them towards thinking about change.
If you're not comfortable doing this, or living with the results, there is yet another option: getting someone involuntarily committed for their addiction. An article published in Medscape referenced findings by the the American Psychiatric Association (APA), and quoted the lead author Debra A. Pinals, MD, Associate Professor of Psychiatry in the Law and Psychiatry Program at the University of Massachusetts Medical School in Worcester as stating "We found that most states, about 38 jurisdictions, permit some form of involuntary substance abuse treatment separate from any kind of criminal issues under their civil statutes."
At the end of the day, getting your child the help they need is the biggest priority. Research shows that even people who do not choose treatment on their own still have favorable and successful outcomes. The National Institute on Drug Abuse (NIDA) refers to this, stating that "Treatment does not need to be voluntary to be effective. Sanctions or enticements from family, employment settings, and/or the criminal justice system can significantly increase treatment entry, retention rates, and the ultimate success of drug treatment interventions."
In these cases, it might be natural to worry about the repercussions this will have on your relationship. You might question whether they will become angry at you for doing this, or if they will forgive you. In this circumstance, you need to be the stronger person and put them first. Eventually, in the best case scenario, when they get the help they need and obtain sobriety, having a new perspective and being able to look back with gratitude to realize what you did to help them.
Be Supportive After You've Succeeded In Getting Them Help
This can be the hardest part for some, because sometimes being supportive means letting go, albeit in most cases, temporarily. Once you get your child into a facility, you need to be respectful of both their needs and the facility's policies. Some may have certain restrictions on family visits and interactions for a certain period of time. As much as this might be hard on you, you need to respect these boundaries with the understanding that it is in the best interest of your child.
Sometimes, your child may not want to see you. As a parent, your initial instinct and desire may be to rush in and protect them, or reach out to them with love and concern. Try to understand that your child is seeking to heal and gain strength and perspective to overcome their addiction. This can be very hard for you to understand, good facilities should involve the family in the treatment and establish an informed and open dialogue, even during the times you're not able to interact with your family member.
Ask them questions, share your fears or hesitations—let them explain to you why the situation is the way it is, and most of all trust them—they're the experts and they have your child's best interests at heart.
Let Us Help You Look After Your Son Or Daughter
Watching your son or daughter struggle with an addiction can be devastating. Trying to get them the help they need can be a daunting process, and once you find a facility, letting go and letting someone else look after your child can be equally intimidating. This is why it is important to choose the right facility, so you have help and support every step of the way.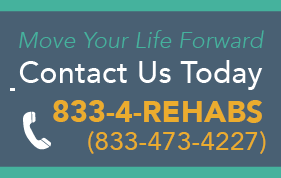 You don't have to do this alone, that's why we're here. We can help you wade through the confusing emotions and countless options that surround a situation like this. Our staff at DrugRehab.org is not only highly trained, but they're compassionate too—they understand the trying times that you're going through and will be sensitive to your needs and those of your family. Contact us today, we are here to help you!