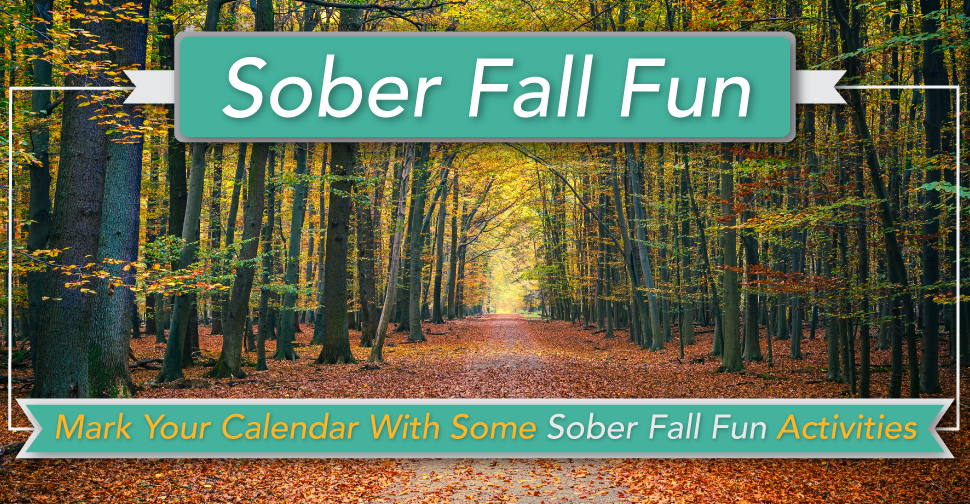 As the seasons change and the years progress, regardless of where we are in the world or what we experience weather-wise, we all feel a natural shift in the world that at times affects us more negatively than we expect. Though some of us may live in the tropics, enjoying beaches and shorts throughout the majority of the year, there are always those points in time that bring about new phases of our lives, lending to the inherent feeling of seasonal change. This seasonal change, though different for each of us, has had its hand in damaging many sober individuals' recovery plans.
Wicked Weather This Way Comes
Dramatic in nature, a great deal of us living in the northern part of the United States feel fluctuations in temperature, see the world around us lose its vibrant color, and feel the weight of graying snow as our boots trudge through its remains. Threatening still, coastal residents know when hurricane season is likely to whip its way through their lives, leaving floods and damaged homes in its wake. Being that we too change with every season of our lives, the influence of each dramatic shift must be taken into account for those who struggle with emotional instability.
Time: Not Always On Our Side
Mother nature has her clever ways of making us feel the reality of time, though each passing hour still remains an invention of the human race. Seasons remind us that life is apparent, that years pass us by, that age is NOT just a number, and that the world continues to complete its rotations whether we're on it or not.
No matter the shift, we all feel it. We all sense the world changing in various and sometimes quite unique ways. School years beginning, fiscal quarters ending, Christmas cheer, Valentine's woes, snow, rain, beard season, baseball season, parades and musicals, pulling out your thick sweaters, eating chili, chasing down the ice cream truck… perception of time, where and how it changes, and how it affects us differs greatly from one man to the next.
One thing to remember is that for those of us who have lived through the struggle of drug or alcohol addiction, time and its many changes have not been as apparent until we found recovery and rejoined the game of life. The haze has cleared now and we will begin to be present in every seasonal shift that passed us by while we were under the stronghold of drugs. Now is the time for us to be very aware of the ways in which Mother Nature can and will throw us unexpected curve balls and obstacles in our sobriety that we will need to effectively hurdle.
Staying Upright In Autumn, Not Falling In Fall
Sobriety is an acquirement to treasure just as anyone would that of a child. It is something to care for, dote on, nurture, and be aware of through every step of life. Being prepared for the obstacles that fall may present, we, as recovered individuals, should know what we should be doing, where we should be going, who we should be with, and the opposite. The autumn season is one that is filled with uplifting, enthralling, drug-free events that can be enjoyed by anyone. So, keep yourself engaged in positivity, maintain an emotional balance through the seasonal changes, and mark your calendar with some of the following sober fall activities.
Fall In Love With Fall
Host A Dinner Party: Big, feast-like meals are perfect for the change in the season. Have guests bring dishes to pass, make sure your guests respect your sobriety, and make it fun by adding some sort of theme to the event. Turn this night into one to remember by making it a cook off challenge.
Take A Hay Ride: This is great for a date night and can be fun with children or, around Halloween, as a haunted, yet sober activity that many adults can enjoy. Pick up some pumpkins while you're out as you'll likely be riding through a pumpkin patch.
Go To An Orchard: Though apples may not grow near to you, there are several other fall-friendly fruits grown at farms that commonly offer self-picking. Take your significant other, take the kids, or pair this with a hay ride for a great fall day.
Have A Happy Halloween: It is perfectly okay to enjoy holidays without being around drugs and alcohol. Throw a sober costume party and invite people who share in your sentiments that sober parties ARE fun. Other ways to enjoy Halloween include passing out candy to kids, decorating your house, and hosting a movie marathon of classic Halloween/horror films. Don't forget about the haunted events in your area. Haunted houses are old news; now they have zombie walks and haunted zip line tours to really get your blood pumping.
Help Someone In Need: Remember that as it gets colder outside, there are people who could use a helping hand. Do some volunteer work at a shelter or a soup kitchen, donate clothes you don't need, or buy some gloves and hats and drop them off at a church where they're sure to get to the right people.
Go Camping: Though many people sully camping by bringing booze or pot, keep it clean and bundle up with those who take your recovery to heart. Camping can also be fun right in your backyard. This way, if temperatures drop, you can always set up the sleeping bags in the living room and pop on a movie.
Host A Sober Bonfire Gathering: This could pair well with camping or any holiday party. Invite friends who support your sobriety and will respect you. Make it fun with some guitar playing, bonfire foods, and creepy stories.
Visit A Cider Mill And Learn A Thing Or Two: Many cider mills have more than cider and donuts; several mills offer tours that teach you various processes from making apple cider to dipping donuts. Often you get to participate by peeling apples with antique crank machines, too!
Decorate Your House: This one can be done several times throughout the season as it offers a variety of occasion-appropriate reasons to style your house up. Start with autumn decorations, garlands, leaves, hay, and gourds, then move onto Halloween, finally change it up for Thanksgiving and late fall. The sky is the limit with home décor! Check out stores like Michaels, Jo-Ann Fabrics, and Hobby Lobby for great ideas.
Be Thankful: Enjoy Thanksgiving this year by truly being thankful for where you are in life and how far you've come since you started on your journey toward sobriety. This is a special holiday and should be enjoyed alongside those who care about you. Reach out to family and friends, host your own get together, or surprise the family by bringing a big dish to pass.
Take A Fall Color Tour: Though you may not live in an area where the trees change as the season does, there are many other places worth visiting where they do. The top 80% of the US experiences some form of fall color change. If you're not seeing it near you, it's worth the drive. Also try finding a small rail line that takes your through on the tour. This way everyone can watch and snap pictures without having to focus on driving.
Learn To Cook: Fall is a time for feast-worthy food, pumpkin pies, and squash soup. Be creative and get your cook on! Learning new recipes can be fun just for yourself or for sharing during family events, holidays, or for friendly, alcohol-free get-togethers. Try using the apples you got on your orchard tour, carve them out, fill them with traditional apple pie ingredients, and cover them with a pastry shell for a baked-in-apple pie!
Enjoy A Nature Walk: This one seems obvious, but then why haven't you done it yet?! With an extra layer and a thermos of hot cocoa, enjoying something as simple as a walk through a park or the woods can be exhilarating. Autumn forest settings are great for new pictures of the new, sober you. Another great opportunity for a lighthearted walk can be through a corn maze!
Attend A Harvest Festival: Take a look at your newspaper or posted events online. Somewhere in your county, there is bound to be a harvest festival, farm festival, or 4-H fair that has your name on it. This is the best time to enjoy everything that life has to offer while sampling local foods, meeting new people, and enjoying music, crafts, art exhibits, and clean, family fun.
Watch A Parade: Homecomings and fall festivals are aplenty this season, which also means that parades are on their way. Take a folding chair and some friends with you to watch the local or city-wide parades around Thanksgiving time.
Tend To Your Yard: Of course you know that with the autumn changes, you're bound to have some yard work to do. While you may have a yard full of hibiscus and palm trees, you'll probable still be due for a good hedge trimming and maybe some tending to the garden. Put your energy into being responsible this season by taking care of these and other things around your house. Helping out neighbors, especially those of a certain age, can really solidify your dedication to a responsible, rewarding lifestyle.
Be Ready And Stay Sober
Having a healthy, happy fall is absolutely possible with all of the events that can fill your day and occupy your thoughts. Let it take you for an epic ride while you remember all of the best parts of being a sober, awesome person. If ever you should feel the pull of depression on the gloomier days this season, don't hesitate to seek some assistance in order to stay on track. Contact DrugRehab.org for and help you need in finding treatment and staying sober.