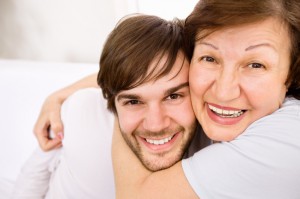 My son was the youngest of three so we gave him lots of attention and love. My husband and I grew up in a time when there were no drugs available, just alcohol. We do have family members that struggled with alcohol though so the concept of addiction was not foreign to us. When our son reached high school he was doing well in school and sports. He was an up-beat boy who loved to play golf and basketball. He had good group of friends and they all had parents that were very much involved in their kids lives. We had no reason to ever think that our youngest would ever get into drugs, especially hard ones.
In 10th grade I started to notice some changes in his behavior. His grades started slipping, he was on the phone more, and also became withdrawn from the family. He was very angry and started lying as well. One night he came home and smelled like alcohol. We asked about it and he denied drinking but I took it upon myself to call his friend's parents who were all grateful for me calling. The problem is this did nothing and the bad behavior continued. We found cigarettes on him and a couple of times even found marijuana. When we confronted him on these issues he denied it and to our fault we believed him. I'm not sure if we were in denial or if we were just scared to accept that our beautiful son was now abusing alcohol and marijuana.
His junior year we shipped him off to military school which helped and he got his grades up but unfortunately we let him come back home his senior year and things got out of hand. He was skipping school and not listening to the rules at all. He barely got into college and we thought that he would turn it around if we got him into a school out of state. We were wrong. He failed out his freshman year and came back home. Our son started staying out all night and sometimes not returning home until the next day. He started losing weight and became less motivated. He worked in the restaurant/bar industry which was a haven for drug addiction.
One day, I was doing laundry and found some pills in his pocket. My husband and I went to get them tested and they came up as Percocet. We confronted our son and he came clean. He had been abusing the pills since his senior year and high school. He wanted to go to a percocet drug rehab but was scared to ask for help.
My husband and I found a local detox in our area which he attended. Our son was there for 12 days. The first week he was out he was back on the prescription pain medication again. We researched more about addiction and effective treatment centers. We found that a long term drug rehab was probably best suited and offered the highest success rate. My husband and I sent our son to an out of state, long term facility in which he was there 5 months. That was 10 years ago and now our son is happy. Most important, we have our son back and we are so proud of him. We would recommend a long-term program because he was able to learn life skills and deal with the underlying issues.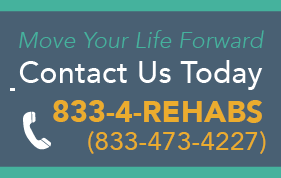 From a mom to another mom, DrugRehab.org helped us find the right program. We really appreciate all the help DrugRehab.org gave us in researching facilities. Thank you and never give up on your child.
For More Information Related to "Prescription Drug Addiction" Be Sure To Check Out These Additional Resources From DrugRehab.org: