You Are Not Alone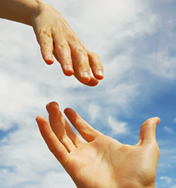 If you are the parent or loved one of someone with an addiction, you might be feeling afraid and alone. You're afraid that your loved one's addiction has gotten so serious that there is only one place to go, and that's down. You believe their addiction has such a hold that the only possible outcomes are prison or death. You feel alone and unsure of where to turn. But you don't need to keep feeling that way. Even though things might seem hopeless there is help available, and you are definitely not alone. We are drugrehab.org and we are here to help you and your family.
Drug and Alcohol Addiction
Many families are struggling to help a family member overcome the grip of an alcohol or drug addiction. Frequently these two types of addictions go hand in hand. Drug addiction refers to those who abuse illegal drugs such as cocaine and heroin as well as those abusing prescription drugs such as Vicodin and OxyContin. Of particular concern is the growing number of teenagers and young adults who are becoming addicted. If you're not sure whether a loved one has slipped from abuse to addiction, here are a few warning signs:
The amount of alcohol or drugs used has increased.
If your loved one tries to stop, there are serious signs of withdrawal.
Your loved one cannot control the amount of drugs or alcohol taken.
Your loved one is withdrawing from social, family and work activities to participate in drug or alcohol related activities.
The effects of addiction on all areas of an addict's life are difficult to watch for those that love them. The hopeful news for families that are trying to deal with a loved one's situation is that addiction is a preventable, treatable disease. If it's finally time to help someone you love break the bonds of addiction, there are several treatment options available to help deal with the social, emotional and physical damage that has been inflicted:
Treatment Options
Residential Treatment– This usually lasts from thirty to ninety days and is an in-patient model.
Partial Hospitalization– Where patients spend four to six hours per day in a hospital environment and return home to family.
Intensive Outpatient Program– Which can sometimes be worked around a school or work schedule and allows patient to stay with family.
Counseling– This can come in the form of individual, group or family sessions that are greatly effective for the realization of the disease.
Levels of Care
The level of care you need to find for your loved one depends on their age, substance abuse history, and other medical or psychiatric conditions. In general, the longer your loved one was addicted and the more intense their addiction was, the more intense and longer the treatment will need to be. When looking for a drug treatment program, you will need to evaluate the program's accreditation and licensing, the effectiveness of their treatment methods, and the type of aftercare services they have available. Keep in mind that treatment does not always need to be voluntary to be effective. If you feel the situation has gotten to be more than you can handle on your own, don't be afraid to look into involuntary commitment to a treatment facility.
Seek Professional Help with Drugrehab.org
Many support groups are available to help both the addict and the family sustain the good habits learned in treatment and prevent a relapse. Your support of your loved one will be crucial as drug or alcohol addiction treatment is not a quick and easy process. If it's finally time to seek professional help for your loved one's addiction, remember that you don't have to be alone, it's okay to ask for help.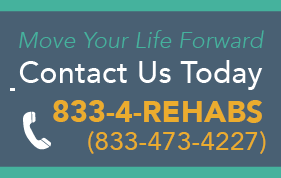 You are not alone in your struggle, and there is hope. Please contact Drugrehab.org today and get help. Don't wait a day longer in the depths of an addiction. Drugrehab.org can help you or someone you care for gain control of life again.
Call us today at the toll free number at the top of the page. If emailing us is more convenient, please fill out our form in the right column. Take your first and most important step toward recovery.