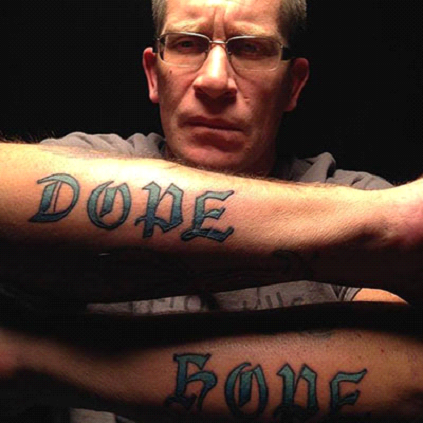 Profiles in Recovery
Tim Ryan
About:
A savvy corporate headhunter, Ryan spent much of his six-figure salary on heroin and other drugs. The results were catastrophic: he had multiple overdoses (revived by paramedics with naloxone) and lost his career, home, marriage, time with his children – and eventually his freedom.
"I was spiritually broken," Ryan says. "My destruction hurt many people."
"Dope sick," Ryan detoxed in an Illinois prison and began recovery with the structure of a 12-step program. Soon after being released, he faced his greatest loss when his 20-year-old son Nick died of a heroin overdose.
"I went to a (12-step) meeting that night and dug deeper into my recovery and spiritual relationship," Ryan says. He dedicated his life to saving opiate addicts, started a non-profit, "A Man in Recovery Foundation," and ran free recovery support groups. Today, Ryan works closely with families and law enforcement to help hundreds of people overcome addiction. It's a calling, he says, to bring addicts "from dope to hope."
Day Job:
Executive Director, A Man in Recovery Foundation; CMO, Banyan Treatment Center
At my worst, I was:
Shooting 5 grams of heroin a day, drinking a fifth of vodka a day, or more. Spending nights under lower Wacker Drive in Chicago because I was more comfortable there than in my house with my wife and four kids.
My rock bottom moment:
Being dope sick for two weeks in a (prison) cell and looking up and asking God to remove the obsession and compulsion to use. From that day forward the gift just got better.
What I value most in recovery:
A clear head. I was looking for happiness for years in money, drugs and other people. I am a very grateful and happy person today due to the gift of recovery.
Advice to my younger self:
Be a leader not a follower. Be true to yourself and learn to live life without mind altering substances. Enjoy the ride.
Favorite recovery quote:
"This too shall pass. Do not leave before the miracle happens."
When cravings come:
By the grace of God, I do not get cravings anymore — that was lifted after living a 12 step program.
Best advice for newbies:
Give the suggestion a chance, give yourself a chance.
How I get through the holidays:
Just like any other day, grateful to hit another holiday sober.
I get inspired by:
Giving hope to the hopeless and watching people get into recovery and have a life they never could have imagined. The foundation I have built from a business plan I wrote in prison to a 501c3 not-for-profit today.
Proudest moment:
The birth of my youngest daughter Mackenzie. She is the first child I have raised sober (and being a father to my other kids). Building Banyan Treatment Center and going to the State Of The Union Address in 2016.
Thoughts on relapse:
Walked through that fear. I still and always will work a program.
On finding purpose:
My purpose in life is to be a warrior fighting the stigma of addiction. WE DO RECOVER. From DOPE TO HOPE!
Shed the Stigma:
If you're a person in long-term recovery who wants to share your
insights, please contact us at [email protected].
Previous
Next