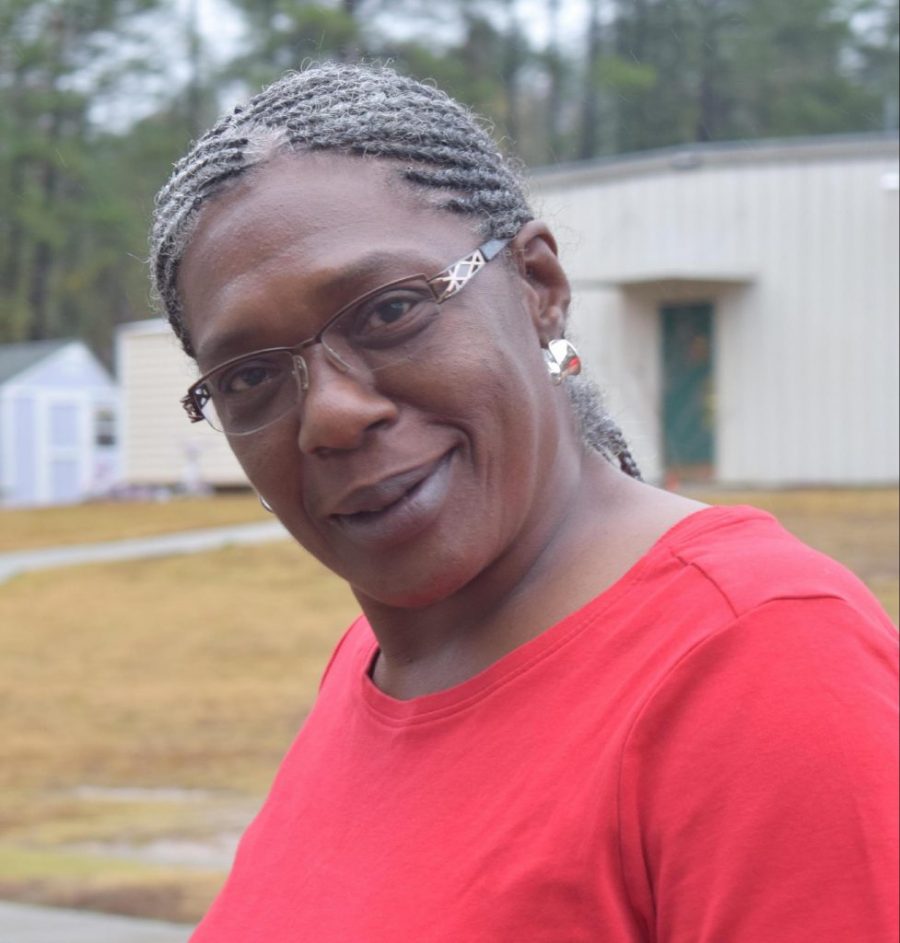 Profiles in Recovery
Leshia Cokley
About:
Leshia Cokley is a comforting presence to the children at Hope House in Augusta, Georgia. She helps care for them while their mothers are in treatment here, learning to break the cycles of addiction and poverty. Many hope to regain custody of their children as they recover at this non-profit residential center for substance use and mental health disorders. It was here that Cokley transformed her own life. "During the recovery process, I learned that secrets kept me sick–that it is okay to cry and get angry because feelings are fleeting," Cokley says. "I learned that I have had unhealthy coping skills most of my entire life." Cokley began to heal from drug and alcohol addiction at Hope House, and acquired skills to cope with depression and become
self-sufficient. Today she relishes her role as a therapeutic child care assistant teacher at the center. "It allows me to give back that which has been so freely given to me," she says." I am most
grateful for this second chance that I have been given."
At my worst, I was:
Unemployed, suffering from depression and anxiety. My relationships were in shambles. My rock bottom moment was having my son tell me with no respect how he felt when he saw me lying in bed days at a time, depressed.
What worked for me:
Coming to Hope House for treatment, changing my thought process.Having a spiritual relationship with my Higher Power. Having family and community support, building a peer support network, attending meetings three times per week, step studies, working the 12 steps with my sponsor.
Advice to my younger self:
Say NO to alcohol and drugs because they are water and bridges one will never control. They control you, eventually.
What saves me from myself:
Accepting all the pain and hurt that my addiction had caused me and my family. Next, I had to forgive myself. I had to let go and let God do his job, letting Him control and guide my life. I had to surrender ALL.
On my bucket list:
I would like to help set up a women's treatment facility in Haralson County (Georgia) and make my home livable so my grandchildren will be able to stay overnight. I'd like to have a working farm to teach children how to survive off the land and see their products being used positively. Travel, see the world.
When cravings come:
I ask myself what is it about life that I do not want to deal with. Then I play my tape all the way through. After that, I call mysponsor or go to a meeting. Having a healthy support network, changing my thought process, and most of all my relationship with God, helps me to prevent a setback.
Proudest moment:
When I got my Certificate of Completion from Hope House and looked from the stage and saw my family yelling and clapping for me. I knew at that moment that all the work I did to end my addiction was worth it, in order to save to my life and inspire my family to break the cycle of addiction.
How I get through the holidays:
I make sure my environment is safe and keep my spirit focused on positive things. I tell myself to establish new memories that are based on my recovery and are healthy. I never forget my past, so I do what is necessary not to go back down that dark path. If alcohol is being served, I bring my own water and stay as long as I am comfortable and if need be, I go to a meeting. I always try to have a way out and that means advance planning.
Best advice for newbies:
Be honest, open-minded, and willing to put more work and into your recovery than you did into your addiction. Let go and let God!
On finding purpose:
Without purpose, I become lost. Whatever I do in life, I ask God that it be something that helps others. My purpose is to live my life with no regrets.
Shed the Stigma:
If you're a person in long-term recovery who wants to share your insights, please contact us at [email protected].
Previous
Next