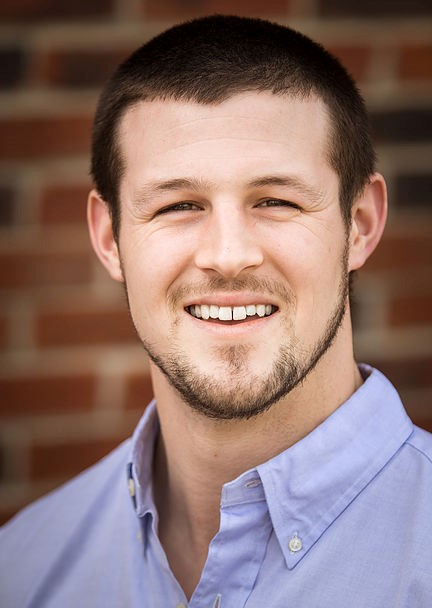 Profiles in Recovery
Alex Elswick
About:
Recovery Date: 9/13/13
Peace is one of the few things Alex Elswick admittedly can control.  He shared in an interview with DrugRehab.org, "Life isn't what happens to you. It's how you respond to what happens to you. I can measure every action I take by the extent to which it promotes peace of mind."
 
Elswick's addiction to opioids started, like so many others before him in the U.S., with prescription painkillers.  His home state of Kentucky was pummeled by the opioid crisis; sending 1,273 people to an early grave from overdoses.
With the support of family and a six-month treatment program at the Salvation Army, Elswick recovered.  He moved on to advocate and help others at risk, even testifying before the Kentucky State Legislature, when lawmakers considered proposals to address the epidemic.
 
He currently is an Extension Specialist for Substance Use at the University of Kentucky. When he was a graduate student at the university, he shared his story in a university-produced video.
Advice to Others Seeking Sobriety:
The road is long. For me, that meant multiple episodes of treatment.  So instead of focusing on stringing sober days together, fall in love with the process.  Do something small, but meaningful for your recovery every day.
What Helped Me the Most?
When I was early in my last episode of treatment, I was struggling with some serious depression.  I was just so miserable.  A speaker came to share his testimony, and I hardly remember anything he said, except for one phrase.  He paused, looked around the room, and he said, "What you all are doing is REALLY hard."  That hit me where I feel.  I needed someone to acknowledge my struggle.
So, whoever you are, wherever you are, know this: What you are doing is really hard.  And really worth it!
My Life Now:
I can be still.  And I can breathe.  And that's big.
What Works for Me Now?
Exercise has always been a major part of my recovery.  It lets me manufacture those "feel good" chemicals in my brain without the use of drugs.  But more recently, I've been focusing on nutrition.  I'm really being intentional about eating in a way that supports my mental health and my recovery.
On My Gratitude List:
I'm grateful to wake up to the possibility. When I was in active addiction, every day was Groundhog Day in hell.  I woke up to the same miserable day of hustling and using over and over again.  Today, I don't have to live that way.  Thanks to a good job surrounded by great people, I wake up with the possibility of contributing to the recovery of others in small but meaningful ways.
SHED THE STIGMA:
If you're a person in long-term recovery who wants to share your insights, please contact us at [email protected].
Previous
Next