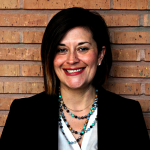 Profiles in Recovery
Michelli Ramon
About:
"Despite our efforts to avoid, deny and resist old wounds, they are always with us. So often we believe that trauma from the past will be our undoing but, in truth, the past wants only one thing – to be set FREE."
~ Michelli Ramon, co-creator of Somatic ReStorying (SR) trauma therapy; Program Director of Rise Recovery in Texas
A survivor of childhood trauma and family addiction, Ramon helps others heal from intense pain and loss. She's a clinical social worker and nationally-recognized educator on adolescent mental health. Her expertise in trauma therapy and shame resilience has been featured in a variety of media programs, including "Intervention," A&E's Emmy® Award-winning docuseries.
Ramon says that in response to trauma, our bodies create patterns or stories that help us cope. "These patterns are an important aspect of our survival," she notes. "The challenge is that they sometimes weave themselves into our core dialogue and often persist long after the painful experience has passed."
Releasing trauma starts with "a willingness to observe the ways in which we are responding to hurt and a readiness to awaken our HEALED selves," she says.
Day Job:
Program Director at Rise Recovery, a non-profit in San Antonio, Texas that helps teens, young adults and families overcome the effects of drugs and alcohol
What I lost to addiction:
I grew up in addiction.  As a result of that, I lost all sense of safety that a child needs to develop.
My rock bottom moment:
Sitting on my back porch considering suicide in a serious and meaningful way.
On helping children heal:
I often hear people say, "Children are so resilient" and, though I believe this to be true, I think we've taken that statement too far out of its intended context. To say that children are resilient does not mean they are safe from long-term damage. I think we have leaned on resiliency as an excuse for avoiding difficult conversations with our children.
What worked for me:
Al-Anon and the 12 Steps.  I learned to have compassion for myself and the people around me who were still struggling with addiction.  The 12 Steps also reconnected me with a Higher Power.
Advice to my younger self:
You already have everything you need to survive.
Rules I live by:
Be transparent.  Risk vulnerability every chance you get.  Do not drink more than two cups of coffee a day.
Favorite recovery quote:
"Stop going to the hardware store trying to buy bread." It's a reference to how we have unrealistic emotional expectations of people.
Best advice for newbies:
Keep coming back.
What I value most in recovery:
The fellowship.  The people I met in AA and Al-Anon have become my family.
Stigma I faced:
That I should not be affected by addiction because I am not the addict.
What I learned about myself:
That I am courageous, loveable and that I have much to offer others – that my story can help others.
Proudest moment:
When my daughter asked me if she could go to an Al-Anon meeting.  For me this meant I had imparted something important to her – that it is okay to need and want help.
Shed the Stigma:   
If you're a person in long-term recovery who wants to share your insights, please contact us at [email protected].
Previous
Next