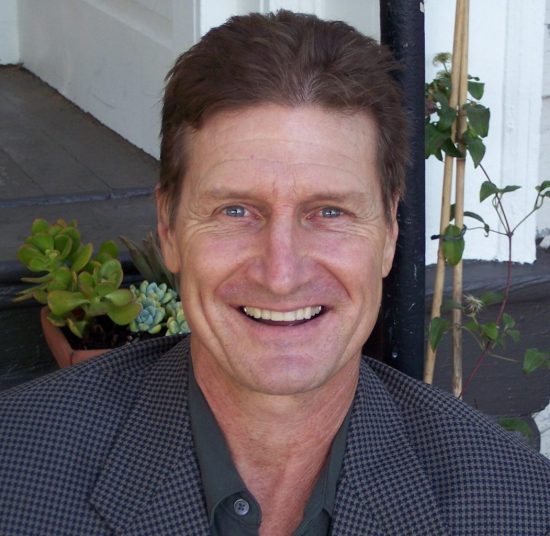 Profiles in Recovery
Matthew Kowalski
About:
Matt Kowalski's life shows the strength of the human spirit – even after decades of unimaginable suffering. He endured physical and emotional abuse as a child, and ran away from home at age 15. The next 25 years would be spent homeless, addicted and struggling to survive.
It wasn't until Kowalski was in his early 40s that his odyssey took a radical turn. He made the decision to reclaim his life and seek help for addictions to crystal meth, alcohol and other drugs. Today, he's achieved 19 years of long-term recovery and is making a generous impact in his community.
Kowalski works as a recovery coach and therapist in the San Francisco Bay Area; he and his wife Kathryn are active volunteers in Oakland's violence prevention, essential services and public library programs. Kowalski is also a motivational speaker, author, musician and accomplished abstract painter.
"For 25 years of my life, I was a homeless, disenfranchised, invisible person," Kowalski writes on his website. "My art became my vehicle of self-expression and a path to mental health. It allowed me to buy in, belong, take my place in the community."
Day Jobs:
Certified Chemical Dependency Intensive Outpatient (CD-IOP) Therapist in a hospital for co-occurring disorders.  Certified Addictions Treatment Counselor (CATC), recovery coach, artist, musician, author of Riding Shotgun Through a Hurricane:  A Memoir of Addiction and Radical Recovery.
At my worst, I was:
Blowing the cracks on the sidewalk on my hands and knees looking for diamonds in the broken glass. Shooting up with other people's needles full of bloody dope, because they couldn't find a vein.
What worked for me:
I use all disciplines . . . I have done the 12 steps in various programs 6 times.
Rules I live by:
We attract everything that happens in our lives. No matter how far you have fallen, or how little you think you have, it is more than enough to begin.
Right now is the beginning of what happens next and poverty thinking is a choice of the mind. This is the only moment we can be enlightened on the planet. Do you want to be happy or be right about your situation and choices?
On my bucket list:
To work with gang members, the police, veterans, and the NRA and teach them about my Guns and Violence Reduction 12 step Program.  Give forgiveness and redemption through evoking self-change thoughts in this population.
Favorite recovery quote:
"If you do this recovery work you will have positive results and improvement.  If you don't, you get your misery cheerfully refunded" ~ Anonomous Recovery Meetings
When cravings come:
Stay accountable, measurable, observable, to yourself and your support group. Tell on yourself when you feel like a fake, fraud and a phony. Get comfortable with uncertainty and groundlessness. Surrender and be in acceptance.
Best advice for newbies:
Stay open, willing, humble, humble, flexible, and teachable with a beginner's mind. Let go of the self-will steering wheel of your life and trust that others have good in mind for you.
What I value most in recovery:
Emotional resilience.  I know that when something goes wrong, it happens to everyone all the time around the planet. I am now part of a valued world where I pray that others are free of pain and suffering.  I pray that their thinking – and the collective consciousness – is capable of evoking self-change.  We are all healing, because I believe it is so. Compassion does not require the participation of another person.
Follow Kowalski at http://www.matthewkowalskiart.com and http://www.matthewkowalski.com
SHED THE STIGMA:   
If you're a person in long-term recovery who wants to share your insights, please contact us at [email protected].
Previous
Next