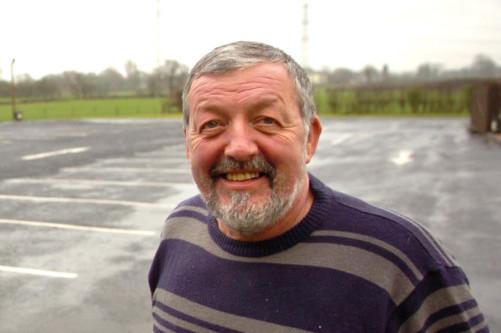 Profiles in Recovery
Graham Rowson
About:
For over 30 years, Rowson has been a local leader in North West England, raising money for charity and the community as landlord of several historic British pubs. He's able to serve alcohol while maintaining his sobriety and self-control, after his own drinking became a problem.
Rowson found his lifeline at SMART Recovery,® the leading secular self-help alternative. SMART shares components with 12-step programs such as fellowship and the goal of abstinence, but rejects the 12-step view that a person is powerless over drugs and alcohol. In time, the individual learns to gain self-control with help from SMART's cognitive tools for managing thoughts and behaviors.
"The label, 'I am an alcoholic' is converted to 'I have a behavioral problem' with SMART Recovery – thus stripping away the stigmas," Rowson says.
Today he's been sober for nearly six years and volunteers for UK Smart Recovery, where he facilitates meetings, trains facilitators and advocates for self-empowerment and recovery.
Career:
Landlord/licensee for a British pub; volunteer trainer for SMART Recovery in England and North Wales.
What I lost to addiction:
Cash – thousands of pounds, short-term memory loss
At my worst, I was:
Hospitalized in intensive care. My wife had to carry on the day-to-day running of the business as well as visiting me in hospital. Luckily, I had great support and didn't experience homelessness.
What worked for me:
UK Smart Recovery
Advice to my younger self:
Control alcohol before it controls you – there is no getting away from it. It is everywhere.
Rules I live by:
To abstain from alcohol, be honest and straight with my wife.
On my bucket list:
Nothing really. Now that I am free of alcohol, I can do or go where I want within reason. Self-actualization, awareness and well-being are more important to me.
Favorite recovery quote:
"It's hard when you have to and easy when you want to" ~ Anonymous
When cravings come:
Don't have many now, but I did have a small lapse some time ago, don't know why. I learned from it to be always on guard. Fortunately, my wife is involved with friends and family and we worked it out together.
On my schedule today:
Run my business, clean the carpets and sort out the cellar
Best advice for newbies:
You have to want to do this. Get mentally prepared for the long haul, it's not easy.
What saves me from myself:
The ability to understand that I do not drink anymore.
What I learned about myself:
I am a fallible human being.
I get inspired by:
My wife's leadership and her understanding of what I went through
Proudest moment:
To say "I love you" and mean it.
What I value most in recovery:
The freedom of life and the freedom to live.
SHED THE STIGMA:
If you're a person in long-term recovery who wants to share your
insights, please contact us at [email protected].
Previous
Next