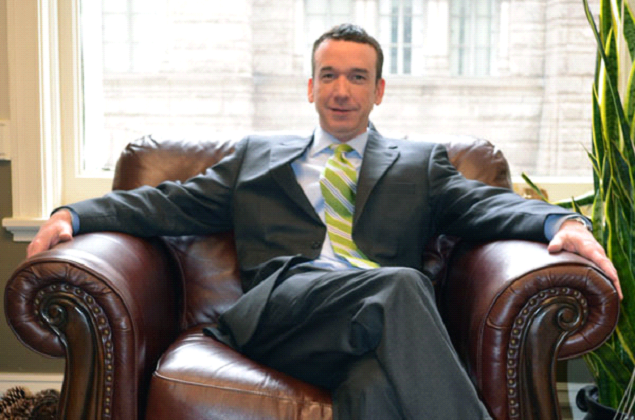 Profiles in Recovery
Casey Mullen
About:
Attorney Casey Mullen practices law in the same Pittsburgh courtroom where he was once convicted and sentenced to prison for cocaine possession. A 19-year-old college student at the time, Mullen was arrested for having a large amount of cocaine in his book bag.
Finding recovery in prison, Mullen got serious about his second chance. He went on to graduate in the top 5 percent of his class at Duquesne University School of Law in Pennsylvania. There, he served as an Executive Editor at the law review, was voted top overall student, and earned the Honorable Joseph H. Ridge Award from the Allegheny Bar Association.
Recovery is an "amazing gift," says Mullen, who is now drug-free for 20 years.
Day Job:
Pennsylvania attorney in private practice
What I lost to addiction:
I lost me. I lost the ability to have hopes, dreams and aspirations. I was incapable of having a meaningful relationship with anybody, including myself. Eventually, I lost my liberty and was confined to a penitentiary for 3 years.
What worked for me:
12-step meetings, sponsorship and surrounding myself with positive people who inspire, encourage and challenge me. Having defined goals that afford me the opportunity to make the most of this amazing gift.
Stigma I faced:
I was on state parole for drug-related crimes when I started the process of trying to obtain a law degree. I had to make application four separate times before being admitted. I graduated as the top overall student in my class, and firms still lost interest when they discovered my past.
Favorite recovery quote:
"Gotta kick at the darkness 'til it bleeds daylight" ~ Bruce Cockburn. This quote literally saved my life and allowed me to evolve into the man I am today.
Advice to my younger self:
Enjoy the journey and trust in the process. Know that the God that carried you this far will not drop you. The hills might be high and the valleys low, but achievement of the goal is worth it.
Rules I live by:
You get out of life what you put into it, just like in recovery. If you want something … go get it. If someone tells you that you can't have it, find someone who tells you that you can. At the end of the day, it is my job to define me and no one else's.
Best advice for newbies:
Surround yourself with people who believe in you. Find something that is too valuable to you to surrender to your addiction. Dream big and hold on . . . you are in for an amazing ride.
What I learned about myself:
That I am far from perfect, but with a little help from others, I have the ability to accomplish great things. I realized that I have something to offer to my family and society and I have an obligation to make certain that I do my part.
What I value most in recovery:
Relationships! I am fortunate to have developed some great relationships that I value and realize I would lose if I returned to active addiction.
The people I have formed relationships with along the way make this journey what it is.
On finding purpose:
Remain open-minded and try new things. Trust that you will find that thing that sparks your passion and accept that it might change over time.
Shed the Stigma:
If you're a person in long-term recovery who wants to share your
insights, please contact us at [email protected].
Previous
Next