Nitrous Oxide, also known as Whip-Its, is a drug that falls under the category of inhalants. Specifically, a Whip-It is when a person takes a whip cream canister and inhales the gas produced from the can. It is more commonly abused by young people. Unfortunately it has come to our attention that a famous actress, Demi Moore has turned to Whip-Its to deal with her loss and depression. This gas, called Nitrous Oxide, powers the whip cream to squirt out of the canister. Teenagers for decades have been abusing this very dangerous inhalant. Nitrous Oxide has a very catastrophic affect on the brain and body. Inhalant abuse was mentioned on 144 death certificates in Texas during the period 1988–1998 and was reported in 39 deaths in Virginia between 1987 and 1996 from acute voluntary exposure to abused inhalants.
It was recently released that Demi Moore, who was once happily married to Ashton Kutcher, has found out that her love, Ashton, has been cheating on her with young Hollywood girls. This devastated Demi, which caused her to spiral into a depression. In an effort to abate her troubles Demi turned to substances like Whip-Its to deal with her depression and loss. DrugRehab.org has helped thousands of people across the country find effective treatment, especially those struggling with an inhalant addiction. Just because a person is a celebrity, does not mean they do not deserve to be helped. Demi Moore is an amazing woman, and a great actress. It is unfortunate that she has turned to a substance like nitrous oxide to deal with her pain and emotions, but millions of normal people do this every day. The problem is not having the tools and support to overcome the very real issues of depression, loss, stress, and anxiety. One of the better programs which address addiction and mental health problems like depression is a dual diagnosis drug rehab.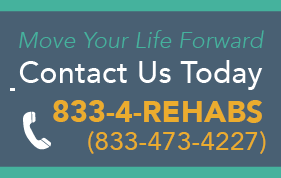 We only hope for the best for Demi Moore and wish that she gets the finest inhalant drug rehab program available. Our counselors work with the best facilities that know how to deal with inhalant addiction and are expert in assessing what type of program should be used to address this situation. If you need help, with any type of addiction problem, contact DrugRehab.org today and start your journey to a successful recovery.